We started a fun Christmas Caroling tradition last Christmas. We took some of the fabulous First Free Will Baptist Church voices to Pine Rock Manor Senior Living center in Warner, NH. We also took our church pianist, Patrick Seward, and Mark Fournier, guitar guru. The results were electric! We decided to make it an annual event, and this year it took place on December 22, 2019.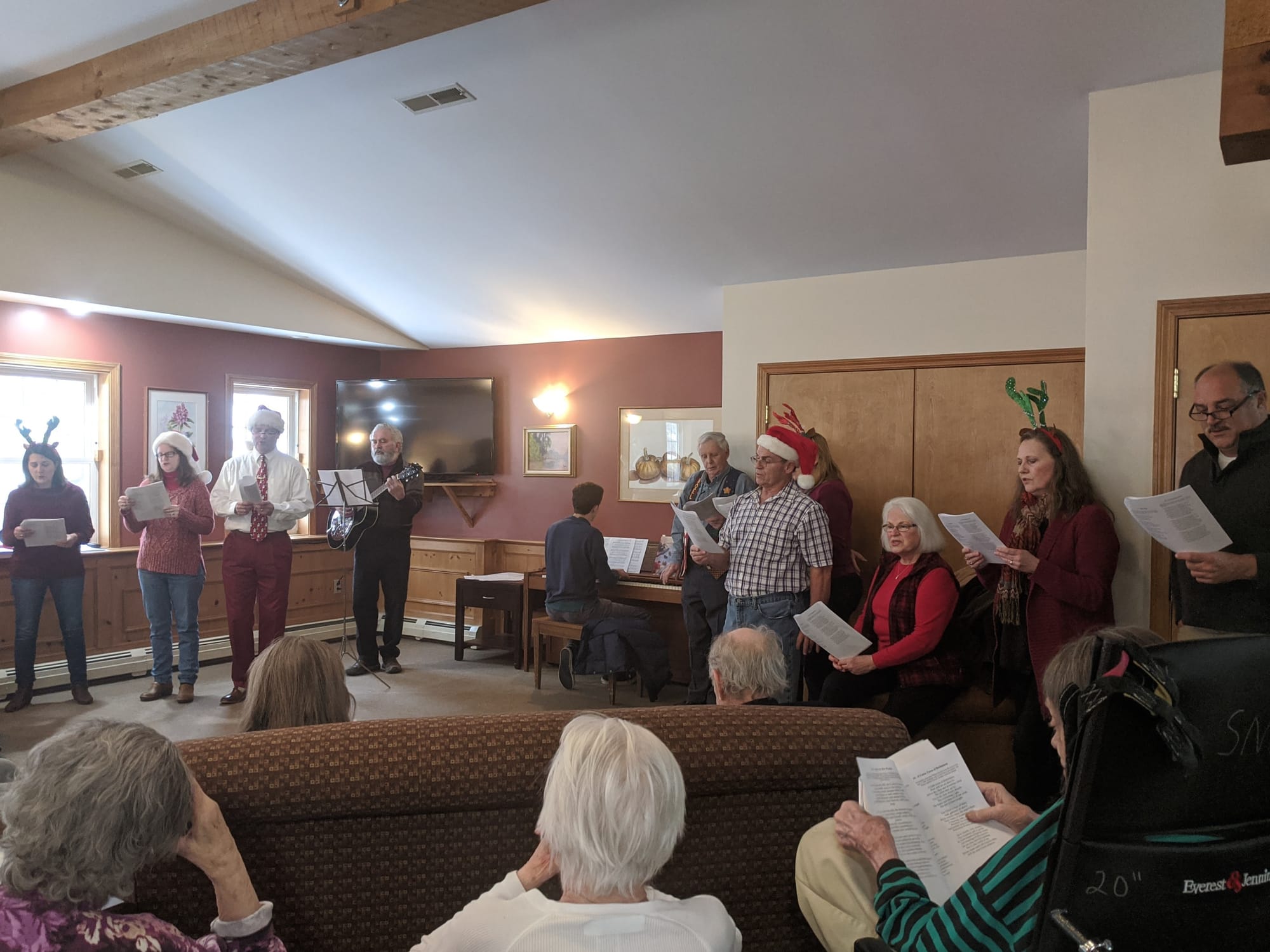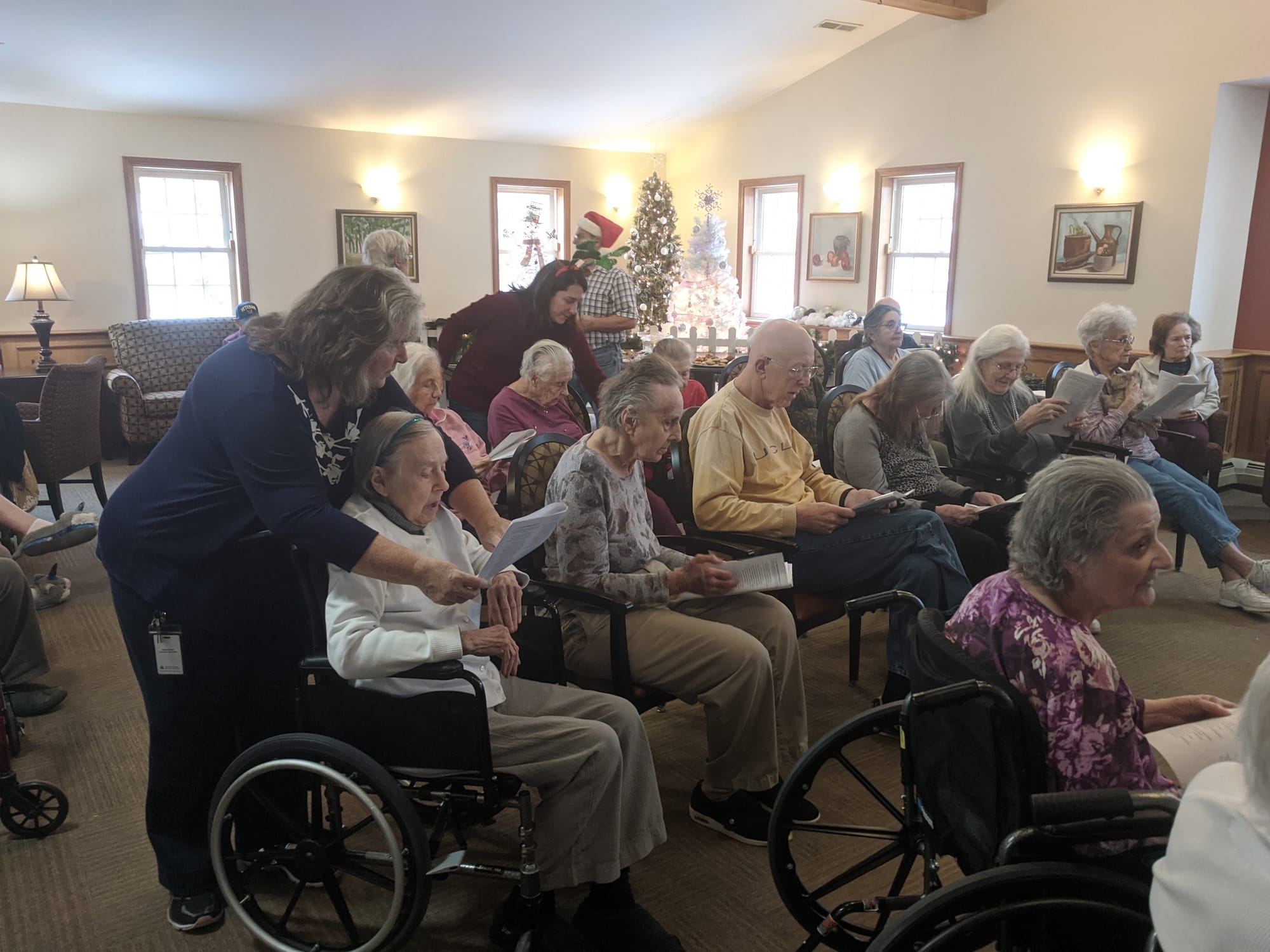 This year we gathered in a larger room, which gave us more space for larger than life emcee Robert Ray and his big-hearted quips that delighted the residents and got everyone into a festive spirit.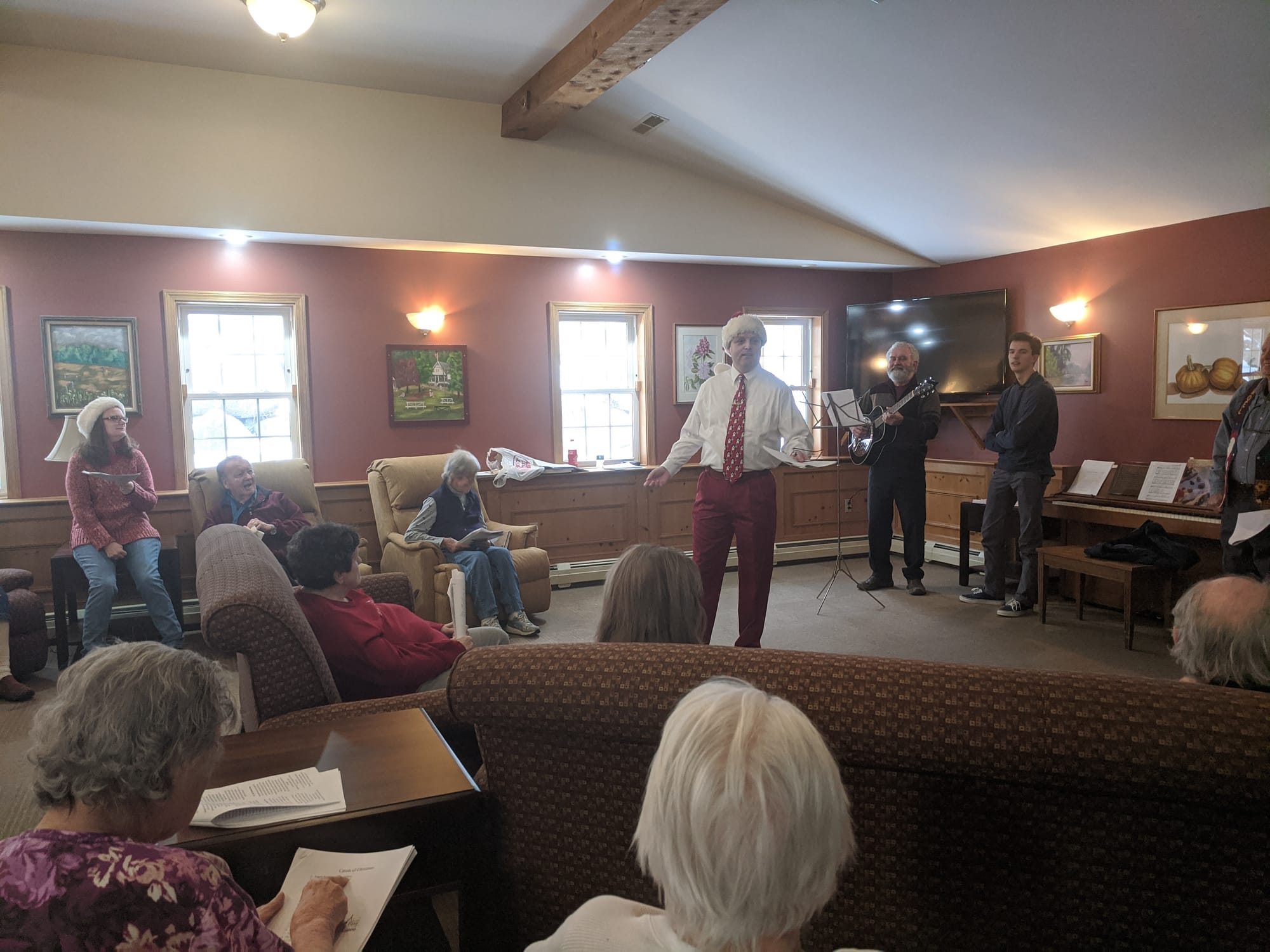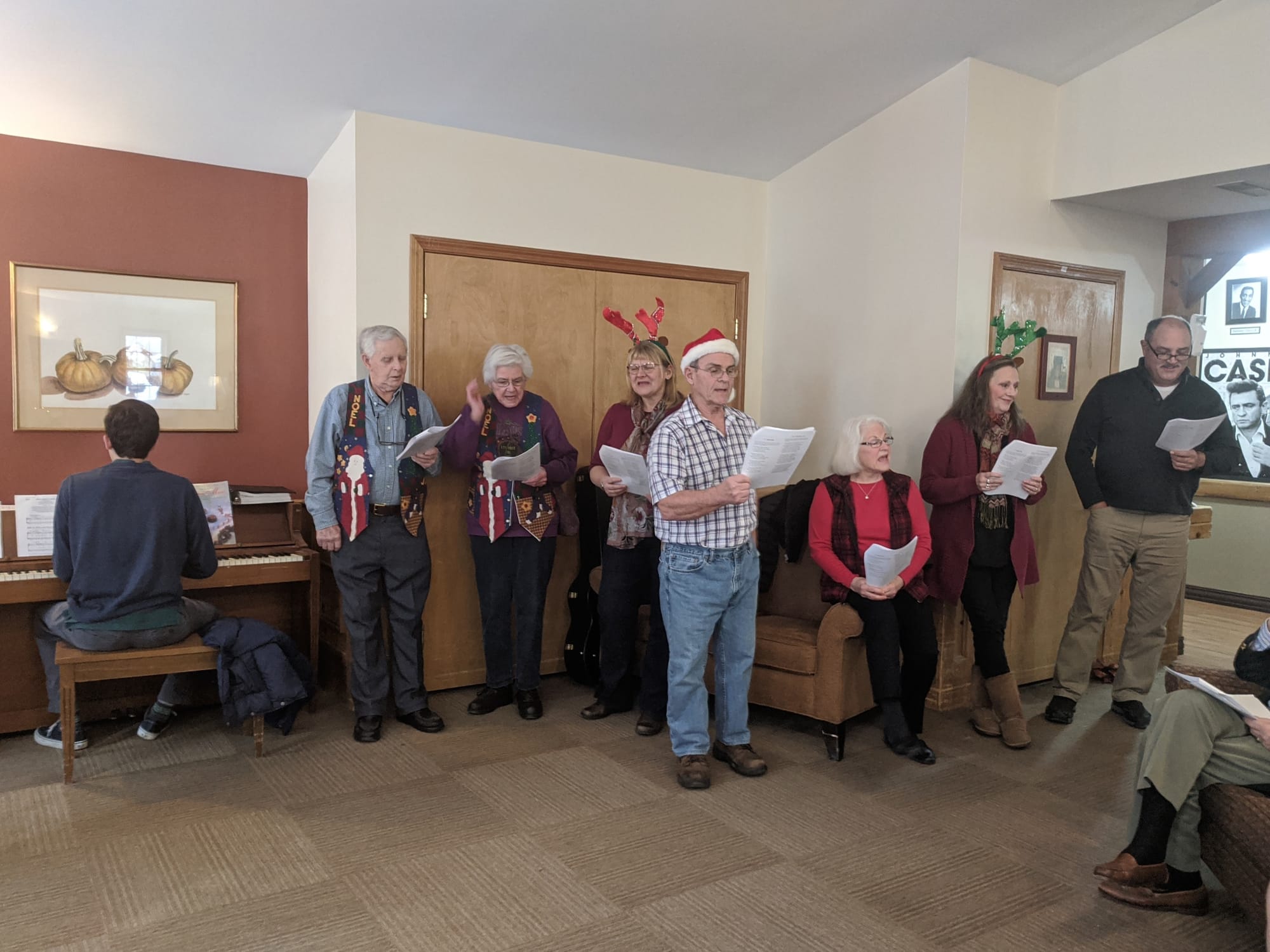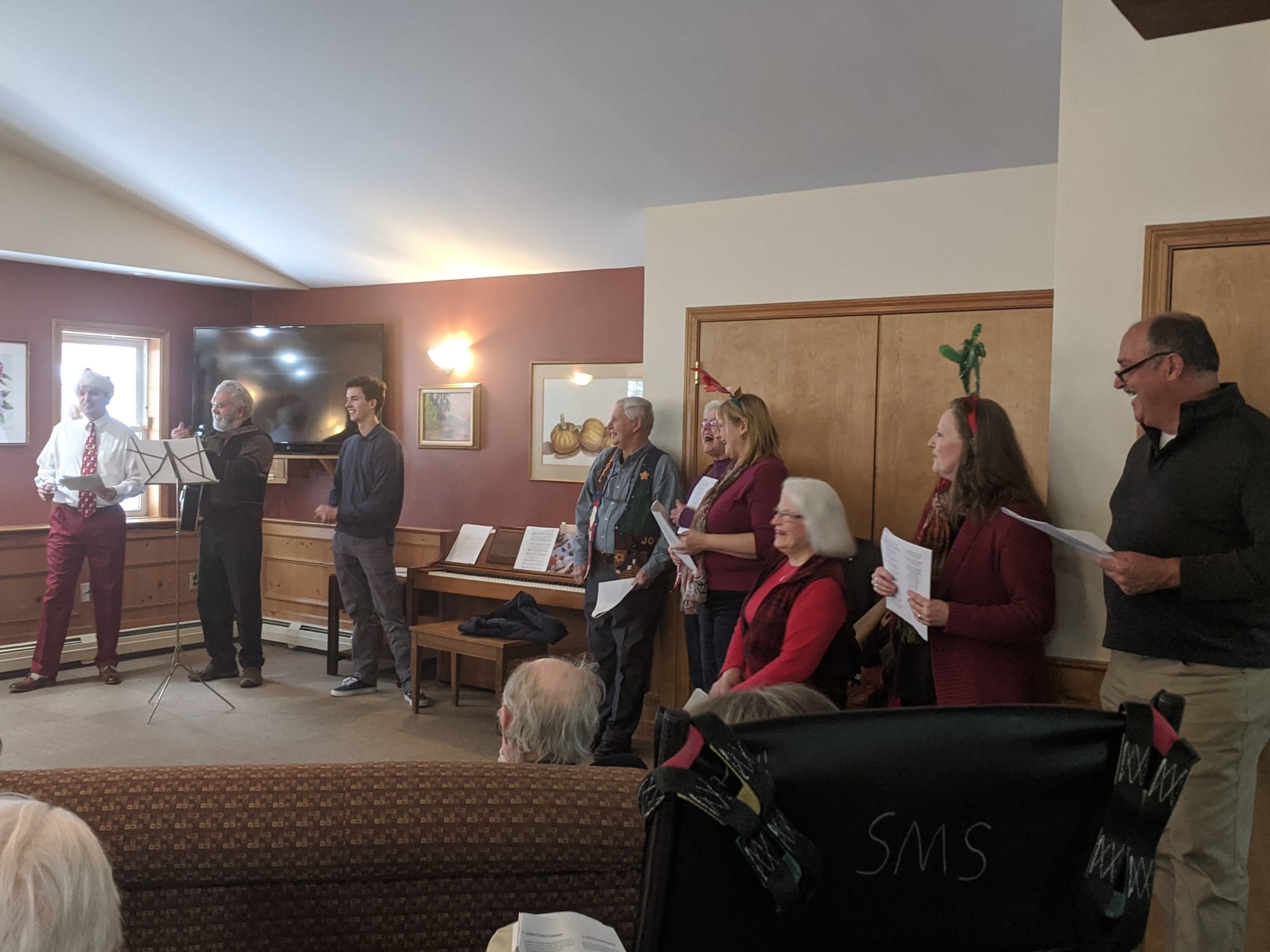 After a joyous session of song, we shared our homemade cookies with the residents, cooled our parched vocal chords with refreshments, and then reluctantly said our goodbyes.