November 10, 2019 Veterans and Teen Challenge SundayWorship at 10:30 A.MPOTLUCK AFTER SERVICE - All Welcome!!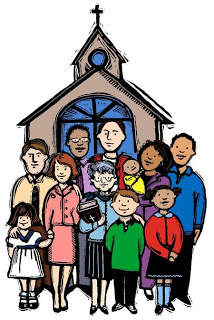 (new as of Nov.1, 2019 )
Did you hear this story?
The story is told of a man who dropped out of church. He figured he could be just as faithful worshiping God on his own. A few weeks went by, and the minister came to visit. It was a cold and blustery day. They sat in the living room by the fireplace and made small talk. Then the minister took the fire tongs, picked up a glowing ember and placed it to one side of the hearth. The two men watched without saying a word. In no time, it began to cool. A few minutes later, he picked up the dead ember with his fingers and pitched it back into fire. Immediately, it sparked back to life. Without a word, the minister put on his coat and started to leave. The man looked at him and said, "That was one of your best sermons. I'll see you in church this Sunday."
Grace and peace,
Pastor Gary
SCRIPTURE READINGS FOR NOVEMBER 10, 2019Romans 1:16+17 New Revised Standard Version
The Power of the Gospel
16 For I am not ashamed of the gospel; it is the power of God for salvation to everyone who has faith, to the Jew first and also to the Greek. 17 For in it the righteousness of God is revealed through faith for faith; as it is written, "The one who is righteous will live by faith."[a]
Sermon Title: The Power of the Gospel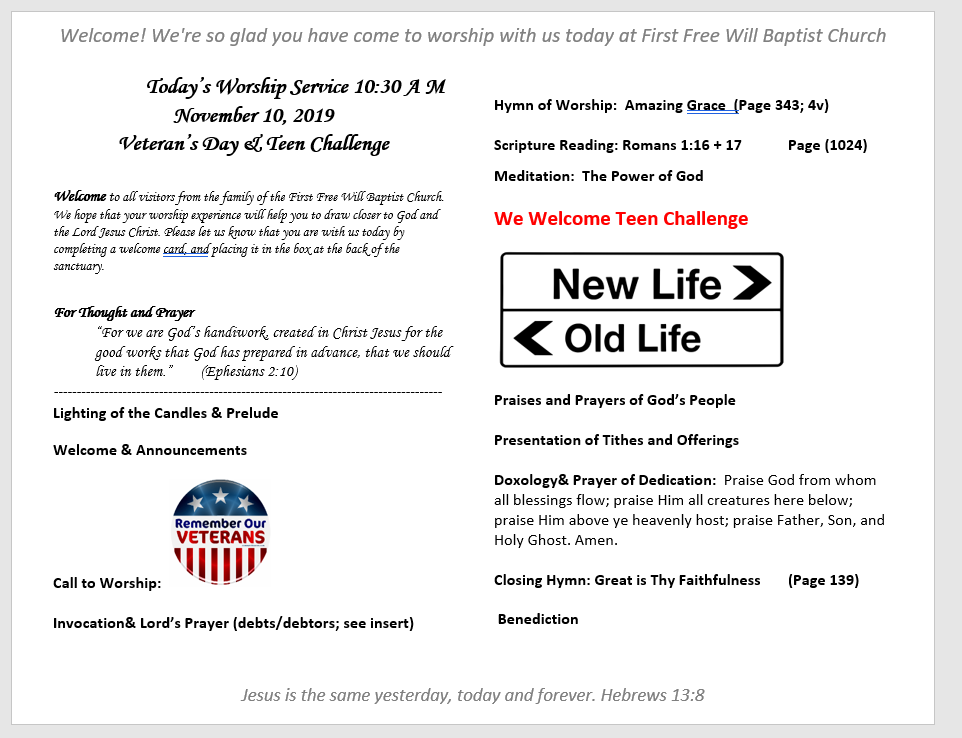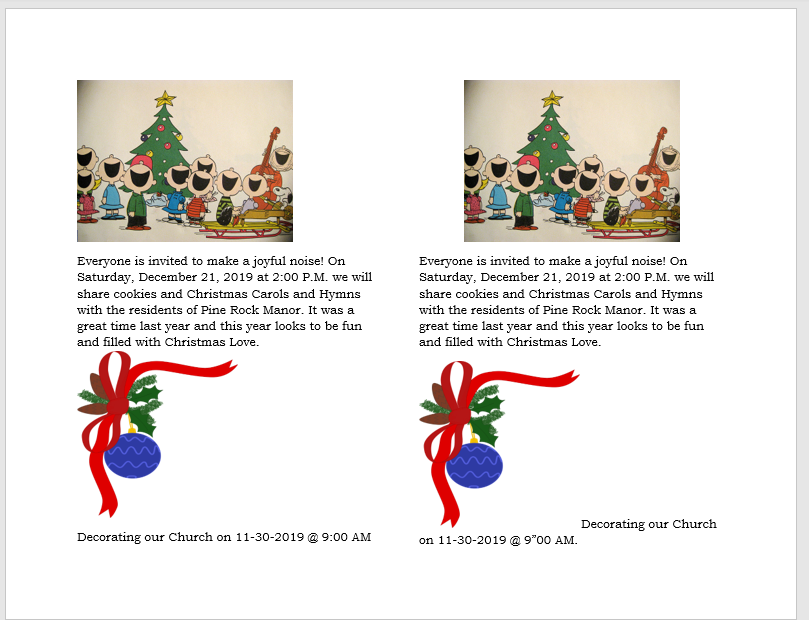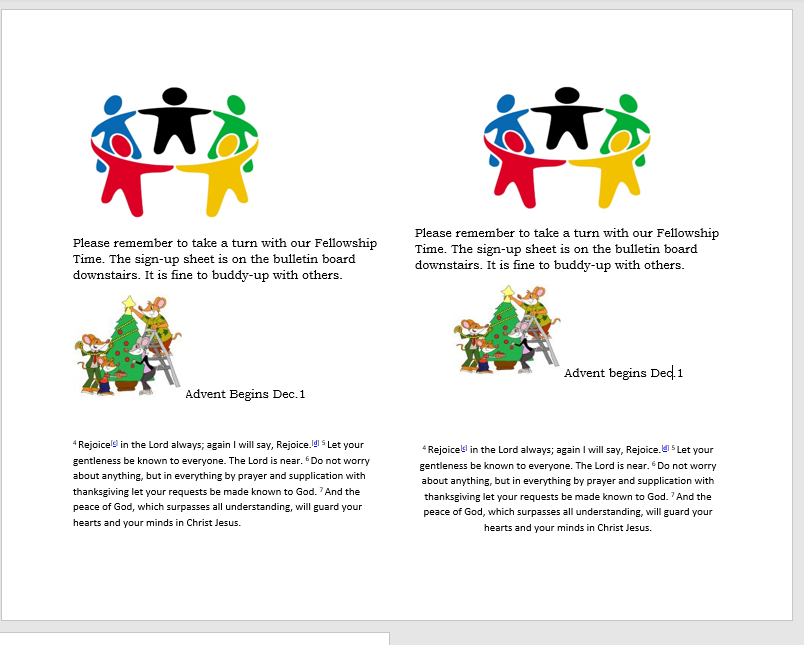 HELP!!
Please see the sign-up sheet on the downstairs bulleting board. It looks like the one below. Then go one step further and pick a date to bring some goodies. IT'S FINE TO "BUDDY UP." THANK YOU. REMINDER: PLEASE FOLLOW THE DIRECTIONS OF THE "WHAT TO DO LIST" AT THE TOP OF THE SIGN - UP SHEET.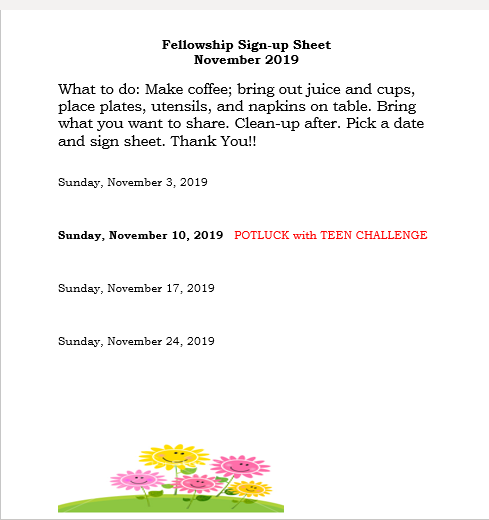 Our Bible Study is: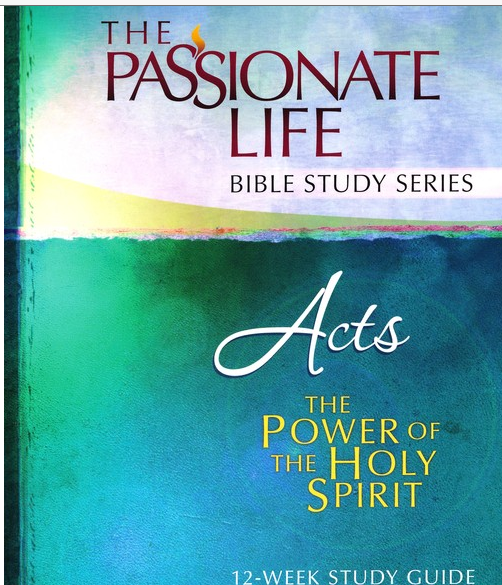 ​