INVITE A FRIEND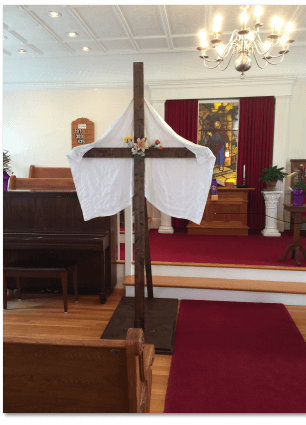 INVITE A FRIEND
April 21, 2019 -- Worship Service is at 10:30AMEASTER SundayBlooming of the Cross

APRIL 2019 ( new as of April 18 )

My Sisters and Brothers,It was going to be a great -no it was going to be a grand adventure! We were certain that the river was going to take us to places of magic and possibilities beyond our wildest dreams! The local neighborhood gang met on several occasions, both at the river and our club house located in the cellar of my parents house at North Main Street Extension. We were all in third grade at Patton Elementary School. (alias Patten Pen).We were not sure where the river would take us. Although we could see the beginning we could not see where it went because many trees hid the destination. It could be anywhere: even Africa. I thought that our trip would be like Huck Finn and life on the Mississippi. There were probably rapids to master and an island to inhabited by pirates. But we would be ready for them. Undoubedly with pirates there would be a treasure chest to unlock and loaded with gold. I used to lay awake at night imagining of all the possibilities and variations of what could happen.The question was how to get down the river? After much discussion (ruling our building a spaceship powered by match sticks we decided to build a raft put together with wood from my Dad's piled against our garage. I was sure he would not miss it. It had been there a long time now.We built a simple raft. Real simple. We laid five or six boards side by side and secured them nailing two more boards cross ways. I have to admit it felt a little flimsy when we picked it up, but we figured it would be "river worthy" when the time came for us to shove off. Poles would be obtained near the bank of the river. There were plenty of them there to power and steer the raft down the river just like Huck and Tom did.Since we did not know how long we would be gone, I suggested we bring some food and water. Hostess cup cakes, Twinkies, peperoni, and Milky Ways would certainly give us the energy to get to the finish. Each one of us had an official Boy Scout canteen filled with cherry Kool-Aid.Early the next afternoon, the gang picked up the raft (Wow was this thing heavy!) and hauled it to the river. The mouth of the river was located over a small hill, so over we went. "OK gang let's get going." With a mighty shout and a great Heave Ho in it went. Not only did it go in, but to our shock, surprise, and horror; it went UNDER(and not down the river) And that was that!When ever I drive by this spot in Washington, Pa. I remember that day with a smile on my face and heart. What I didn't realize at that time was that I did have a great adventure beyond my wildest dreams. Even more over the years, I discovered a treasure more valuable than gold. It indeed is a place of magic and possibilities. It is our journey with God. With God all things are possible. Anchors Away !!Grace and peace,Pastor Gary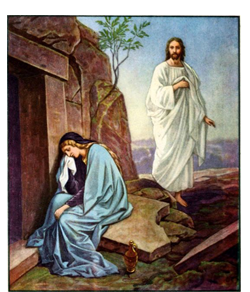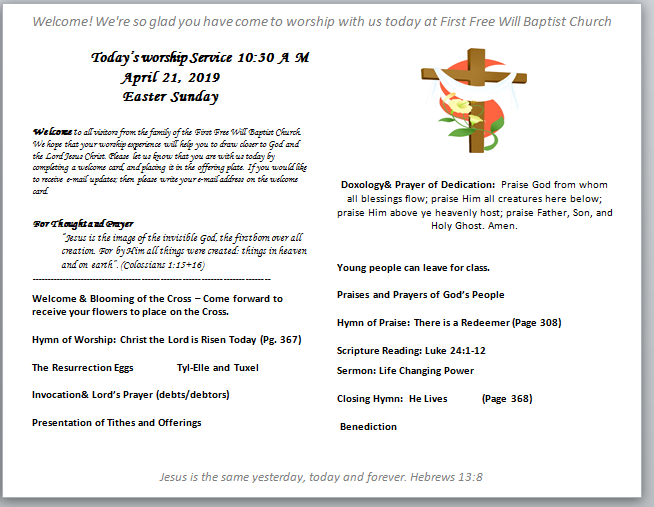 February 3, 2019Pastor's Report

Gail and I want you to know that we experience the love of God connecting us as His Church Family. There is a unique warmth within our fellowship that exists because God's LOVE is at the center of all we do. It can be felt in our worship, our Communion, tasted in our potlucks, our activities, our commitment to God, and in the way we care for each other. Let us never underestimate the power which our story tells others.
There is no doubt that 2018 was a very good year for us by any measurement. If one reads the various reports, one is able to remember, and clearly understand the movement of God within our fellowship. His purpose for us is also clear: we are to be His faithful witness bringing the Good News of Kingdom life through the power of Jesus. We are planting the presence of God's Spirit by spreading it in North Sutton and the surrounding areas through word and deed.
I imagine that many of you have gone fishing. As a kid, I loved to take stones and throw them in the pond and watch the rings circle outward from where the rock landed. This rock throwing is not very good for attracting fish, but represents a good way for our Church to move forward from its center. To move forward we need people who are home (church) based disciples and other people who are outward going disciples. The important piece is that both home and outward ministry move forward together; even though we have different gifts and skills.
In the Book of Acts 6:7 we read, "The word of God continued to spread and the people increased in number……" The imperative section of this passage is not "numbers," but the "word of God continued." Like the ripple of a stone thrown into the fishing pond; so shall the Church of God be.
FFWBC is God's unique Church. Who we are and how we serve is given to us by the Holy Spirit. Let us remember that our mission also comes with the power to accomplish it. We are a group of people who love each other, who care for each other, who share the good and difficult times of life.
During 2019, in addition to the regular pastoral ministry, and current ministries we have in place; I will be motivated by Ephesians 4: 12-16, "to equip the saints for the work of the ministry and for building up the body of Christ."
We will continue to offer new Bible study classes to help us grow in the knowledge of our faith. I encourage everyone to attend at least one study.
Part of the preaching ministry this year will be comprised of a list of your favorite passages and/or themes. Also, I will emphasize the mighty words and deeds of Jesus (Matthew 4:16-16:21) to better explain how the Kingdom of God changes lives.
While offering a traditional worship service; there will be opportunities for enhancing our morning service with events like Teen Challenge, through music, lay participation, and worship reaching out into our community.
We will continue to develop leadership skills and improve communication within our Church community at the "Board" level.
I will seek to help all members and friends of FFWBC to use their God given talents in the building of His church. God the Father wrote the symphony, Jesus is our encourager, and the Holy Spirit is our conductor. We play God's music by using our gifts.
Gail and I look forward to being with you this year, and send our love and pray God's grace for you and your family.
Peace,
Pastor Gary