Who knew that the pine cone could a flower make? Michelle Fournier knew, and she passed along the know-how to a group of ladies at the church on April 17th.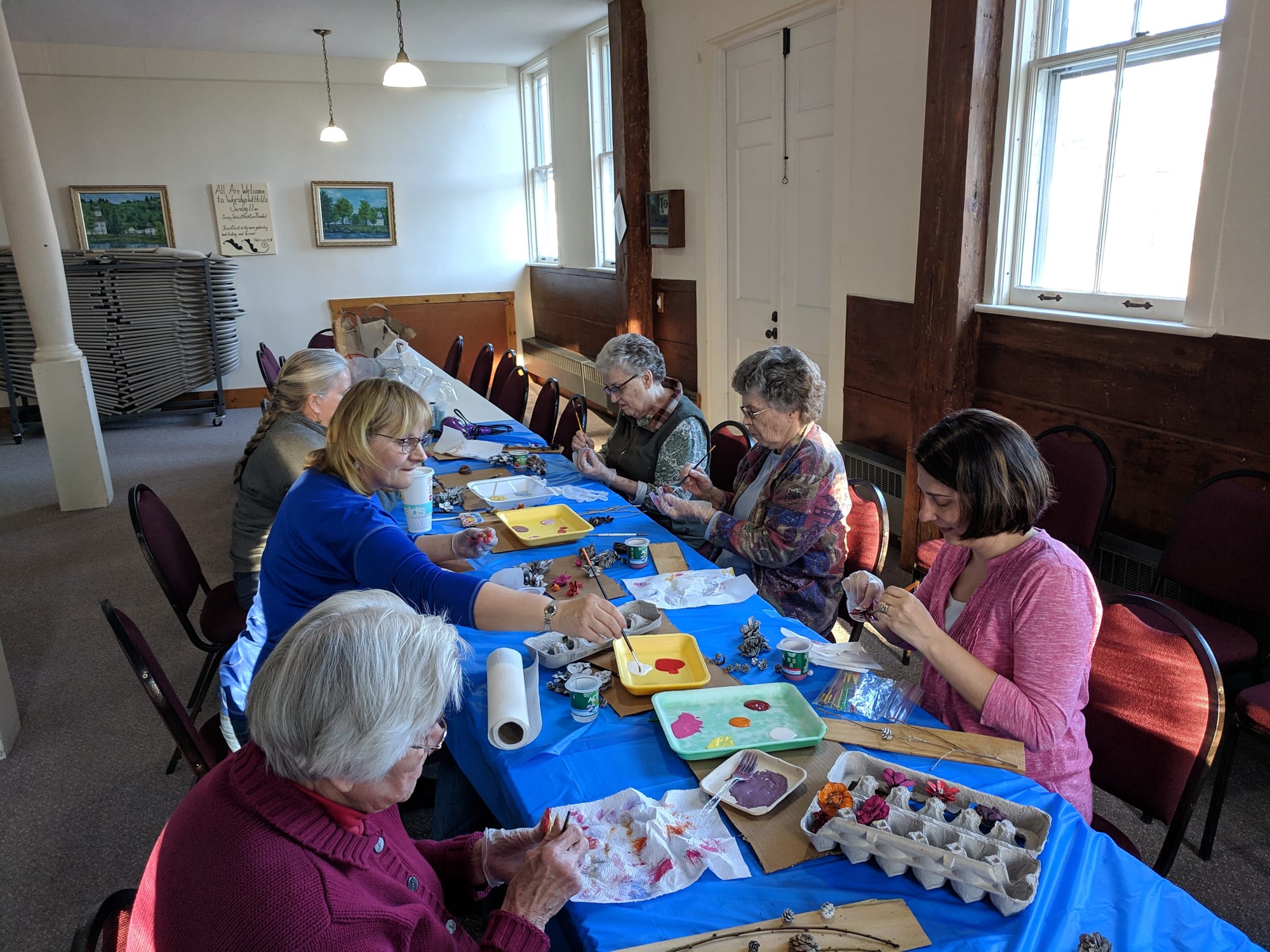 With some paint, some creativity, and a lot of concentration...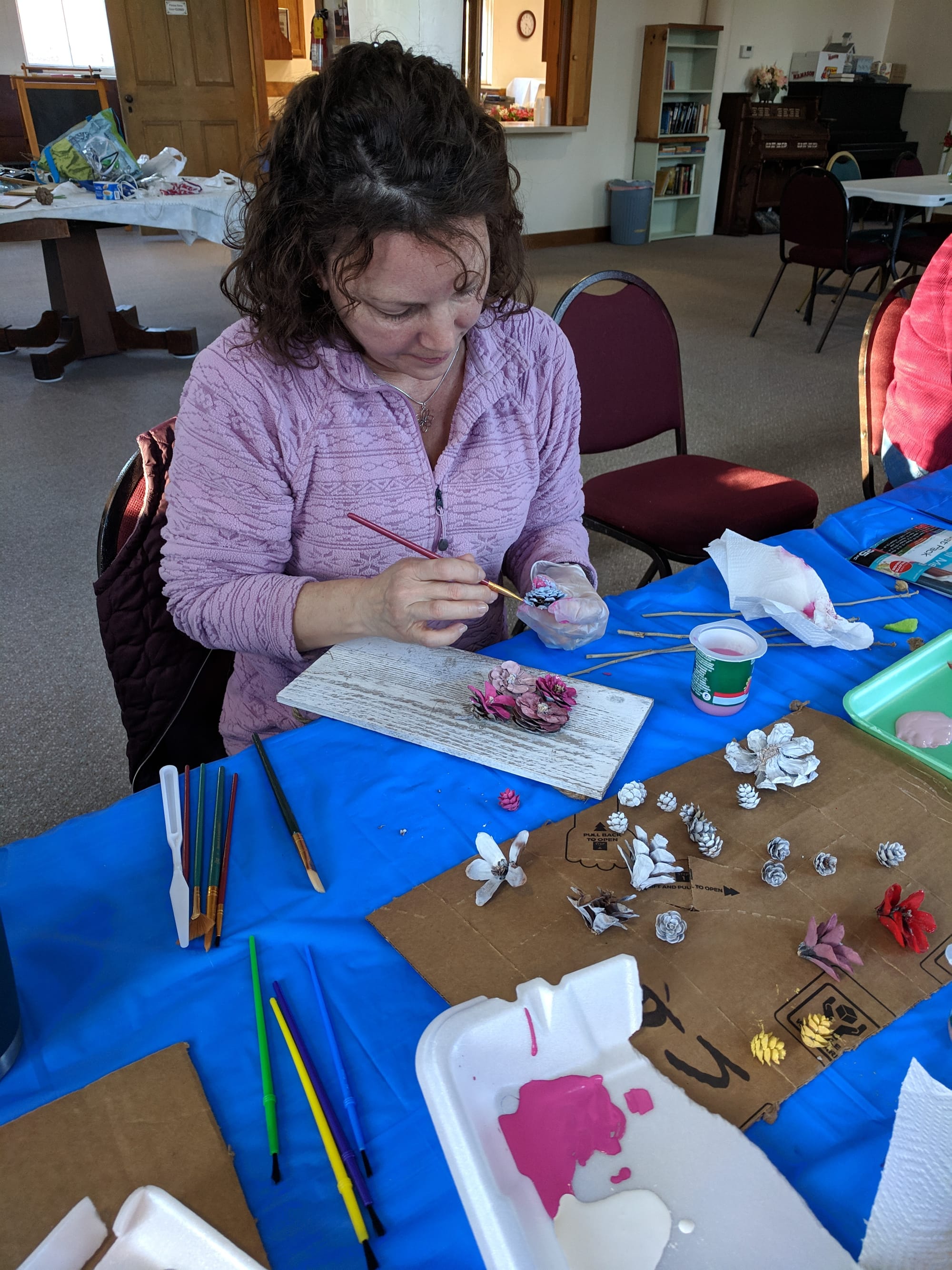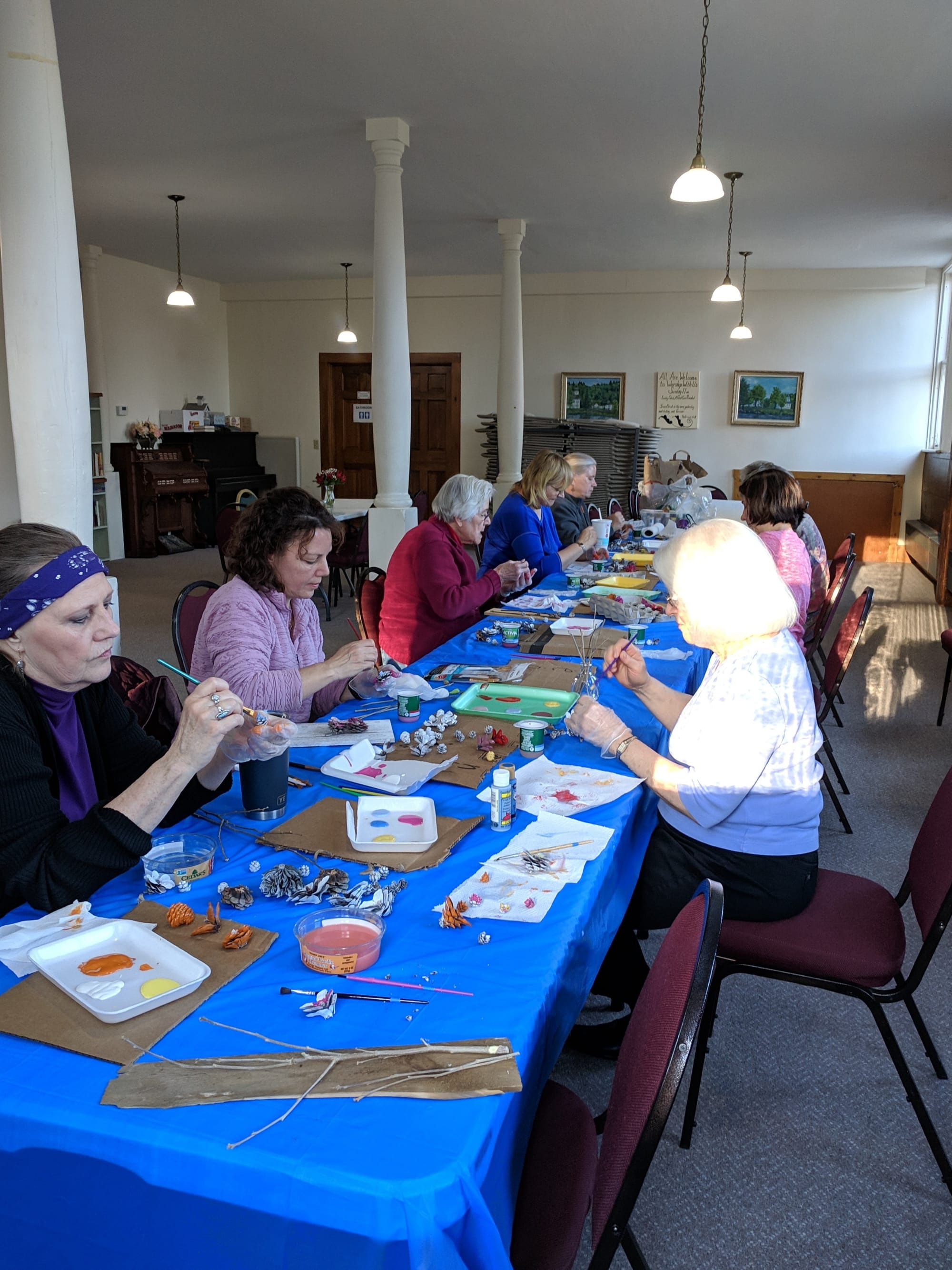 ...many lowly pine cones were transformed into beautiful works of art!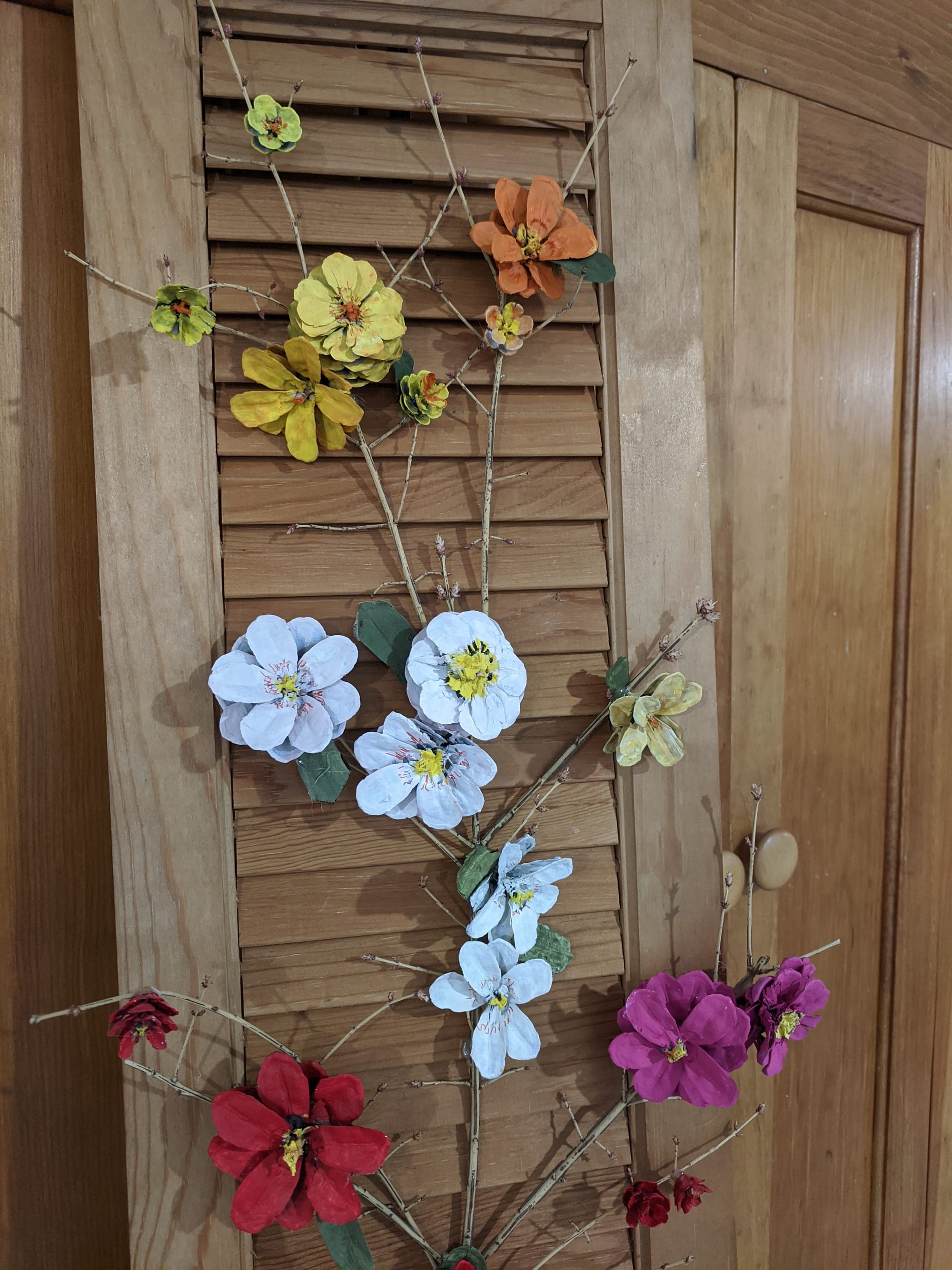 Many thanks to Michelle for another fun and productive craft night for the ladies, and for one gentleman who popped in!