Our FFWBC Turkey Suppers are always well-received by the community, and the July 13, 2019 event was no exception.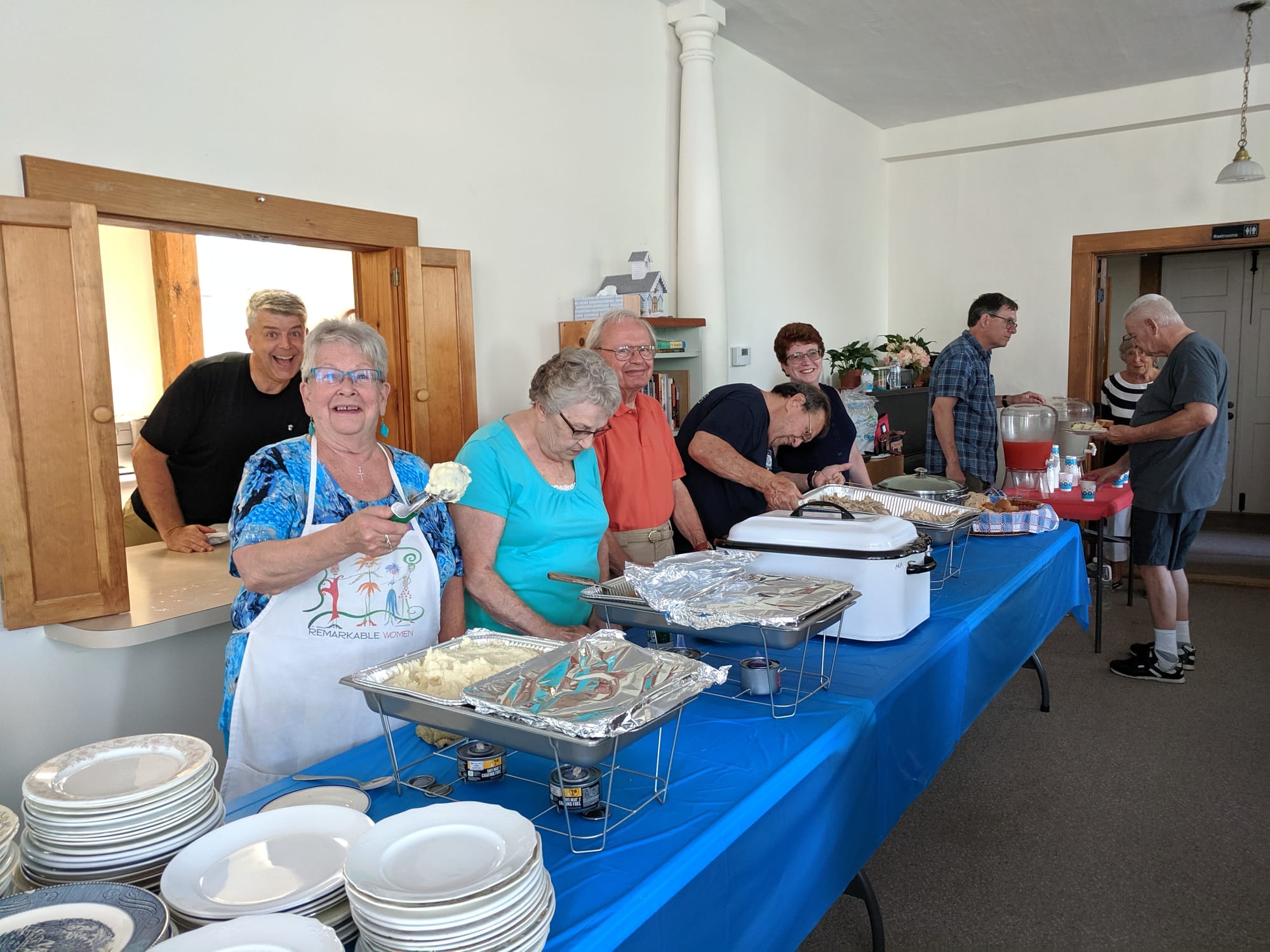 They are a lot of work, but when everyone pitches in to help, they are also a lot of fun!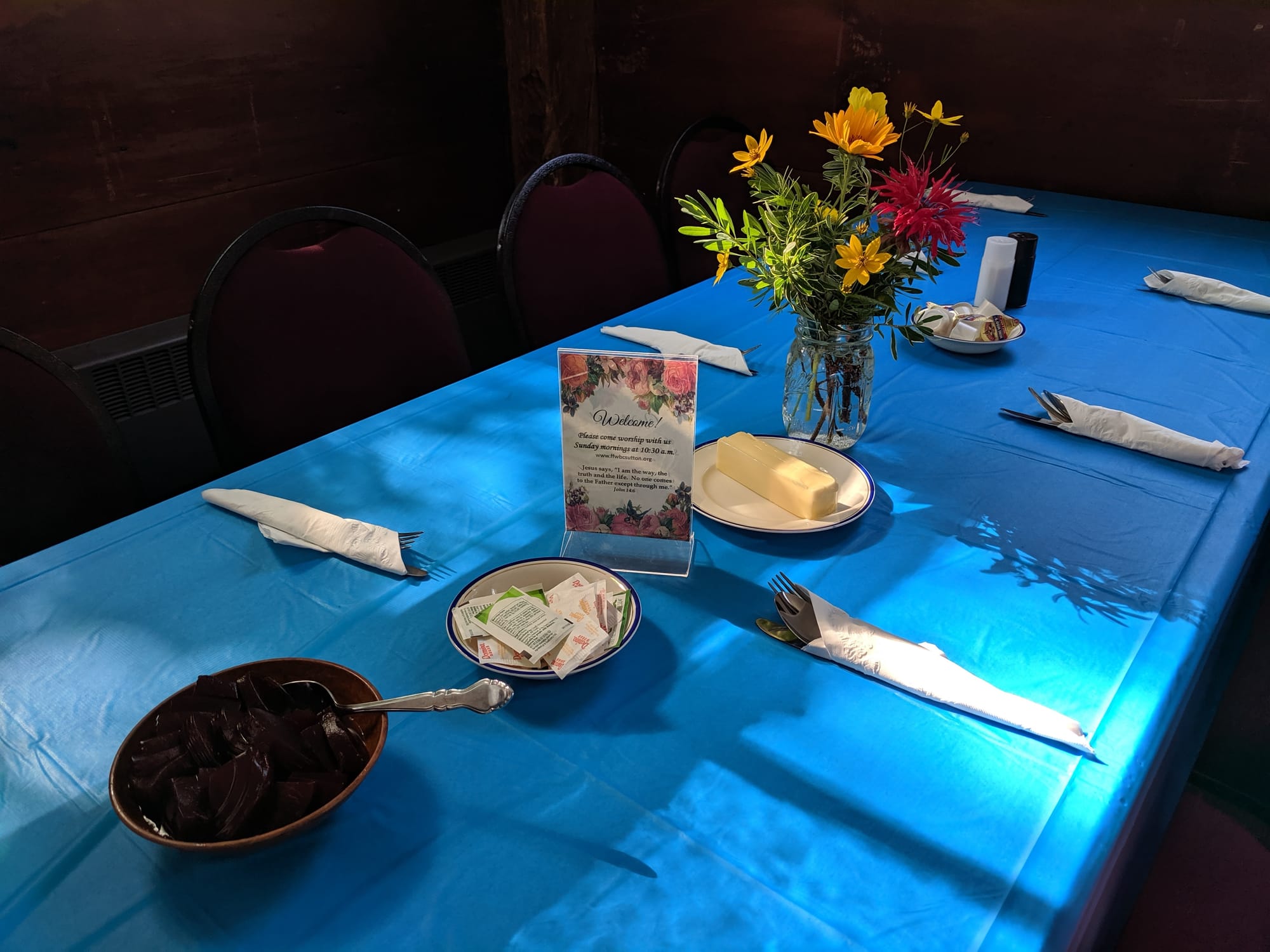 Getting the tables set up is the first step, and having a great kitchen crew is imperative...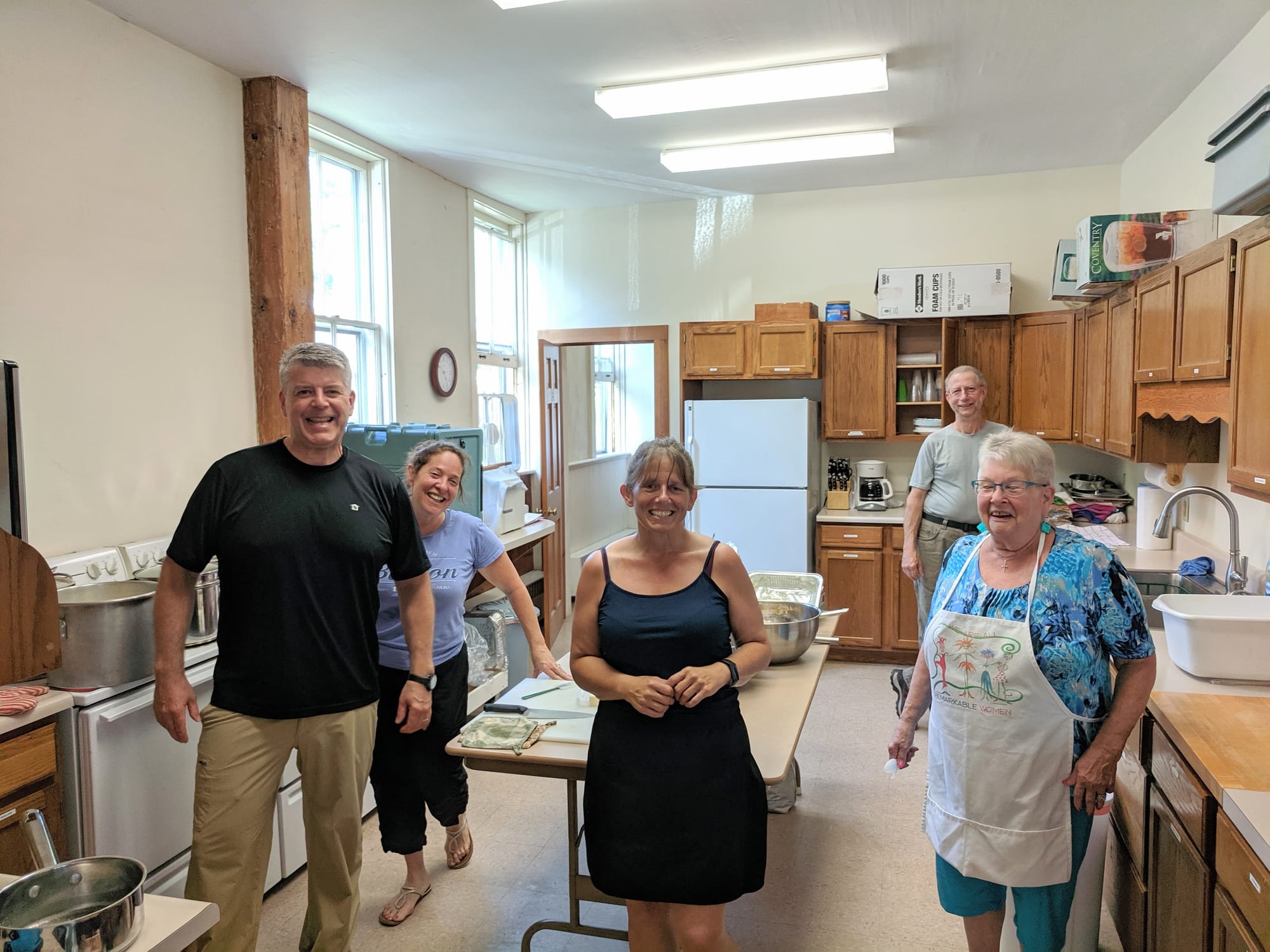 Volunteers greet you at the front door, and take your money...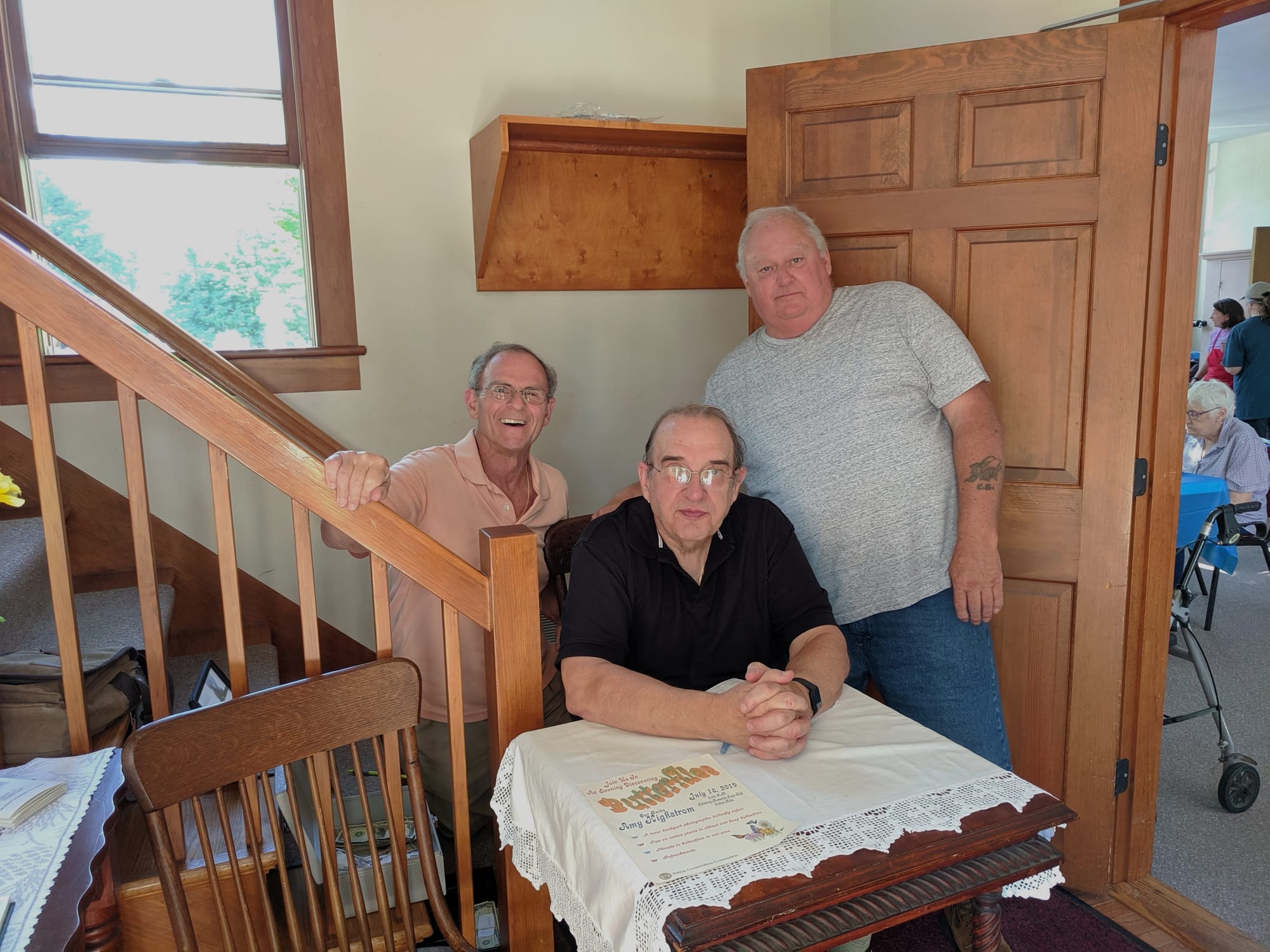 The serving line goes into action, and delighted guests quickly fill up the dining area...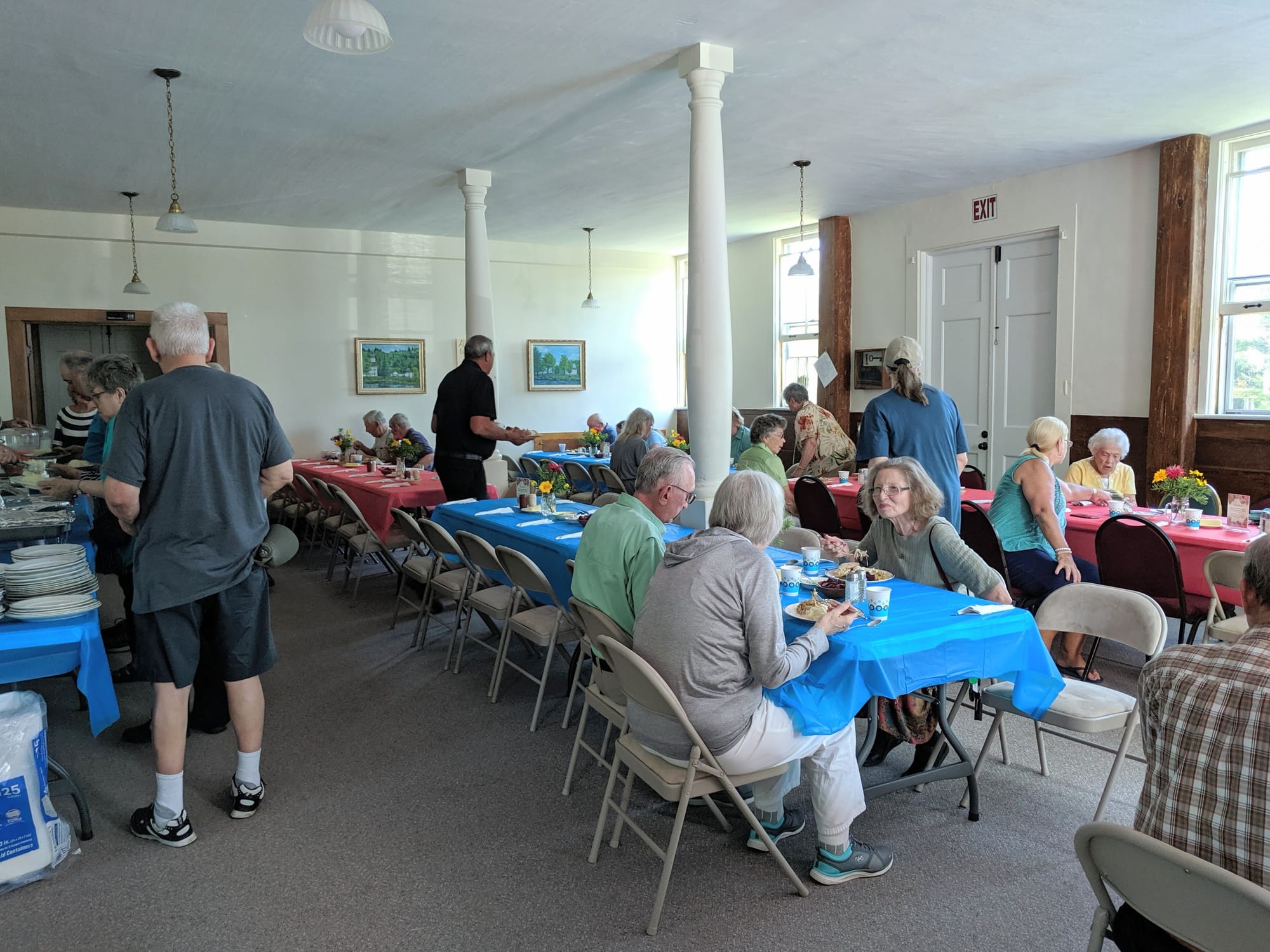 Dedicated drink servers are at their station...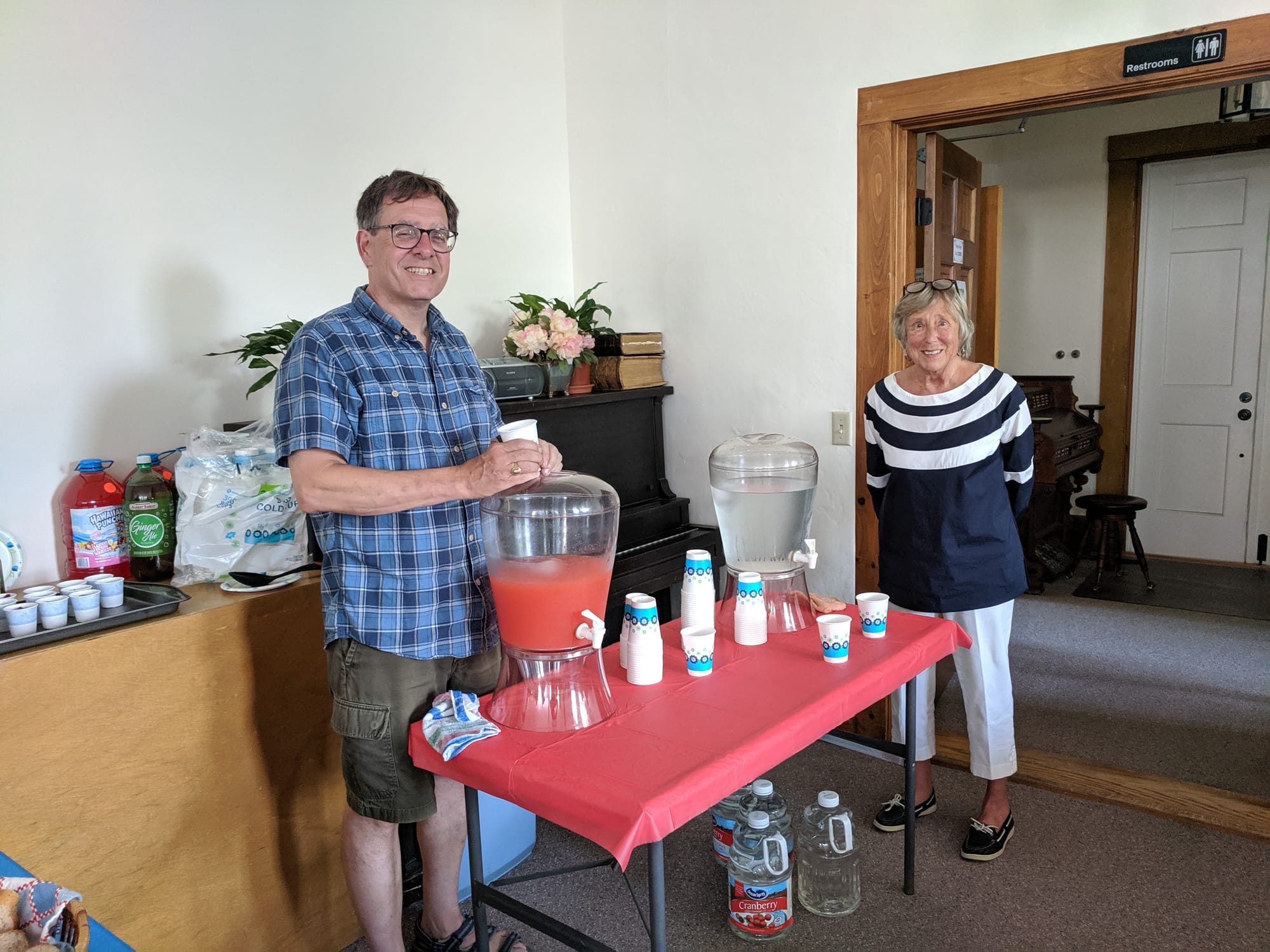 ...and don't forget dessert!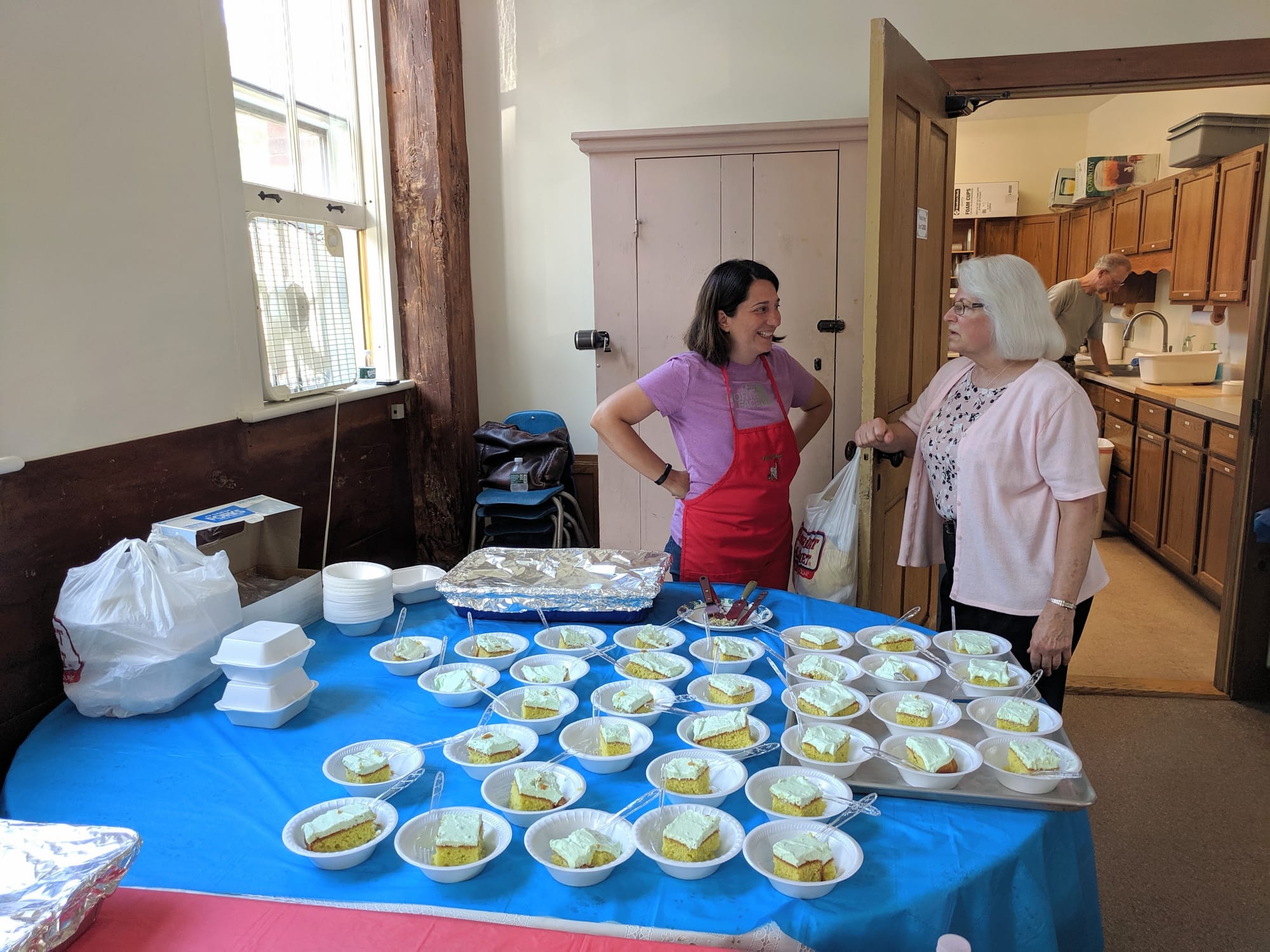 Serious supervision is critical...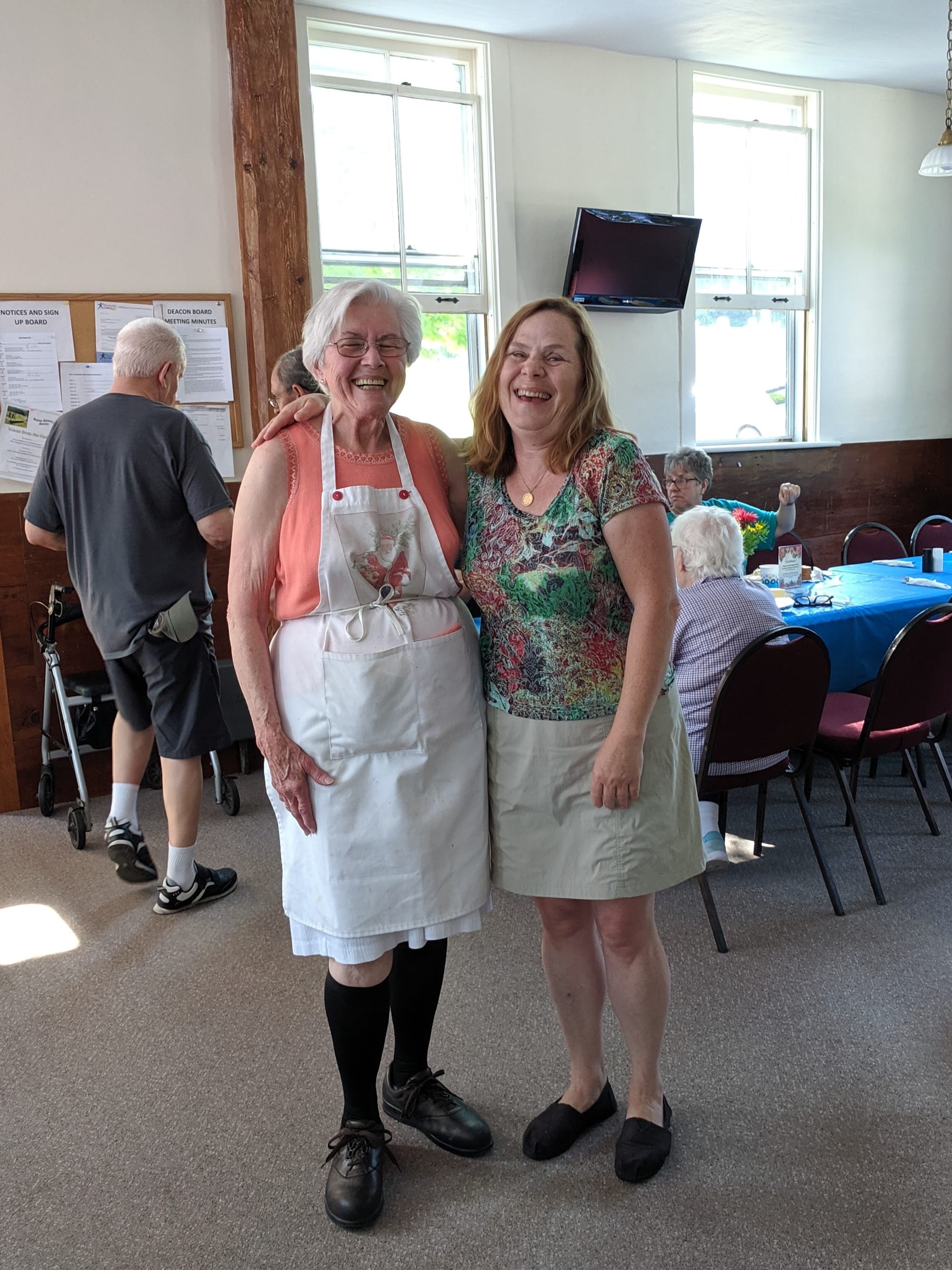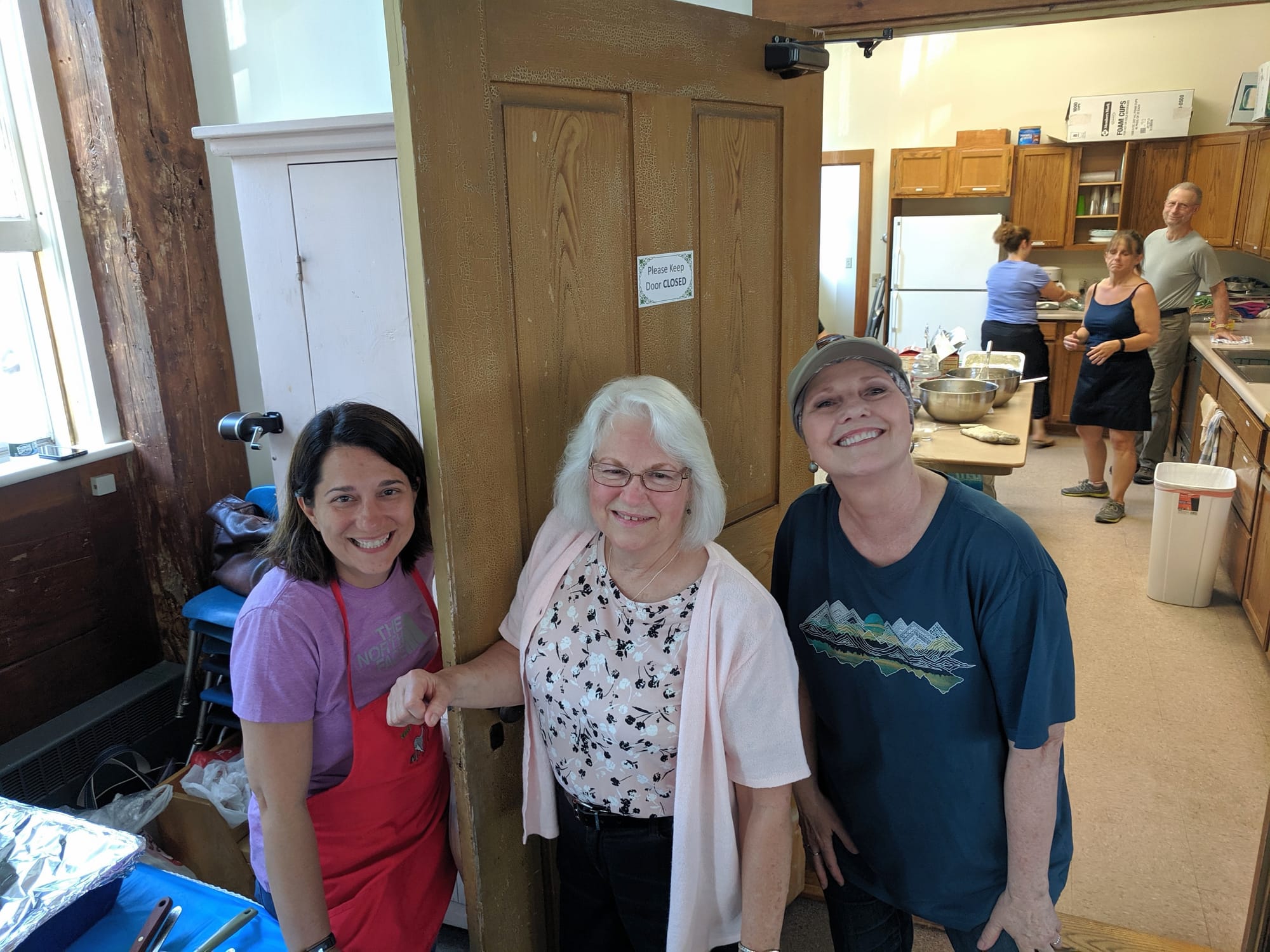 ...and, last, but not least, the clean-up crew works their magic (with a smile) and another successful dinner goes down in FFWBC history!