Cribbage, Dominoes, and a spirited game of Catch Phrase started Game Night on February 9th.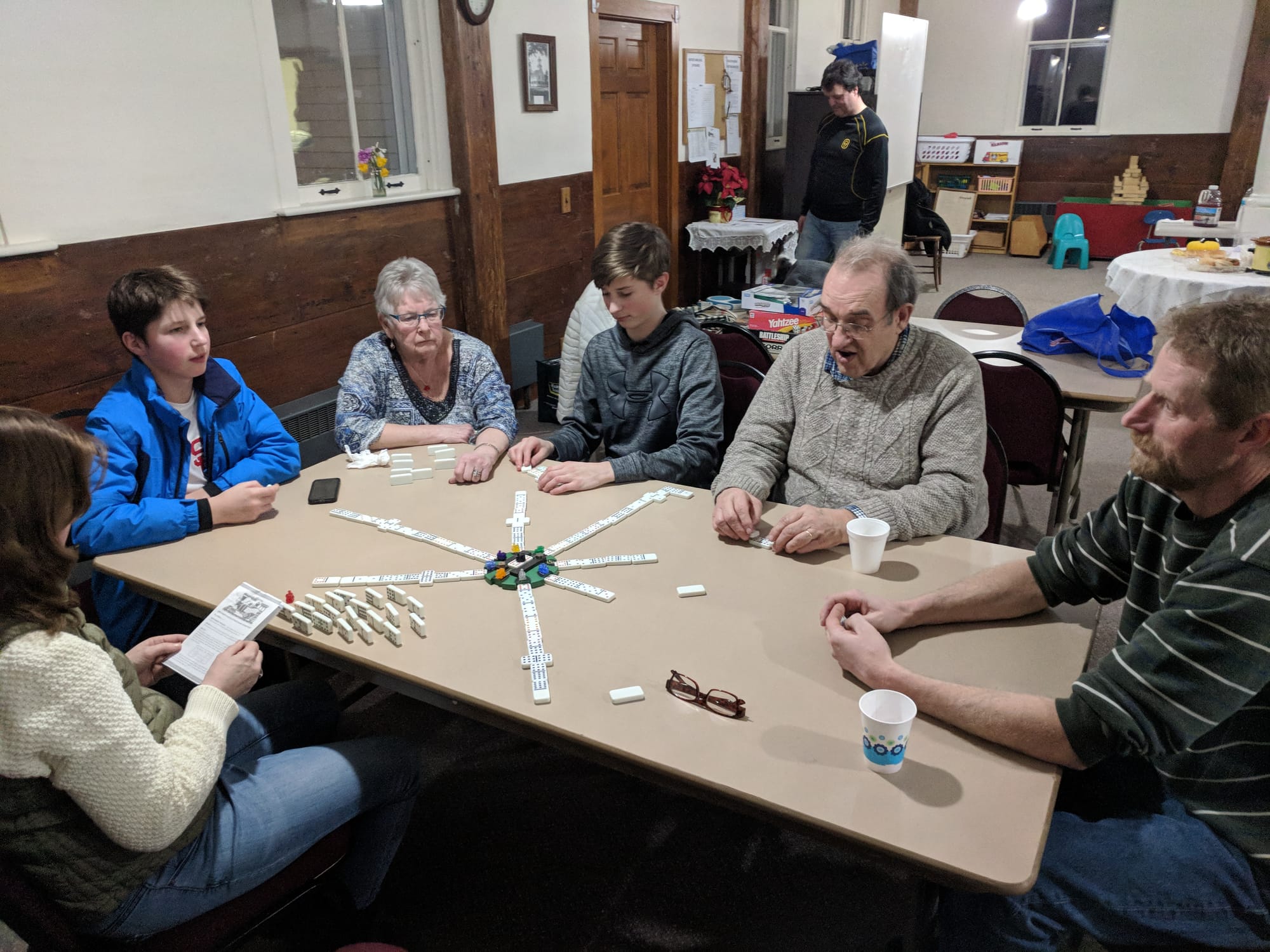 In honor of St. Valentine's Day, we finished with a competitive "Heart" Trivia game. The teams were focused and trivia savvy...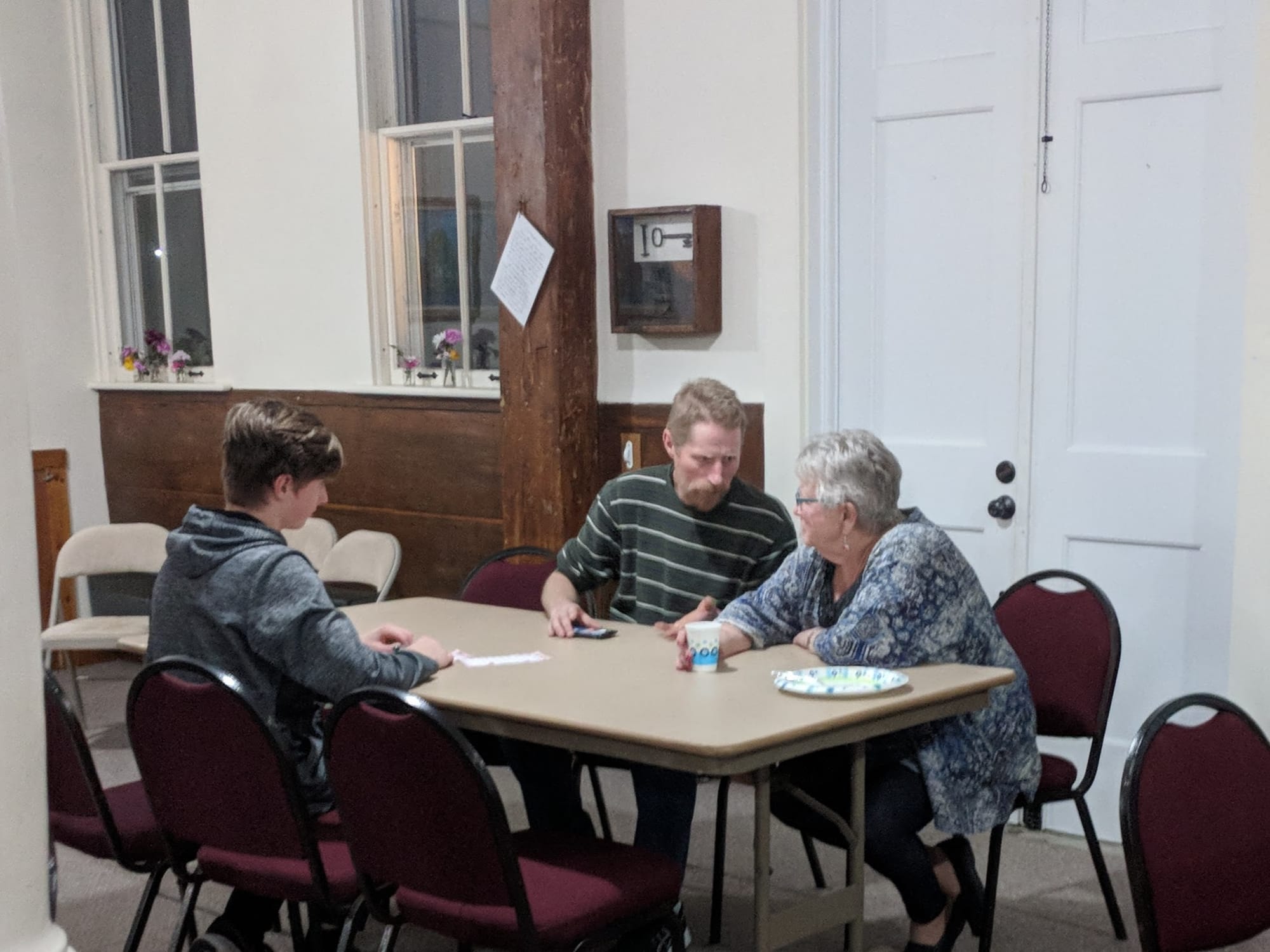 ...but the team of Don Davis, Eli Gray, and Sarah Gray proved too tough to beat by getting all but one question correct.