Our April 21 Easter Sunday service showcased the glorious colors of spring, inside and outside of the church. Newly placed flowers graced the front of our church, and the Blooming Cross was dressed in full regalia in the sanctuary!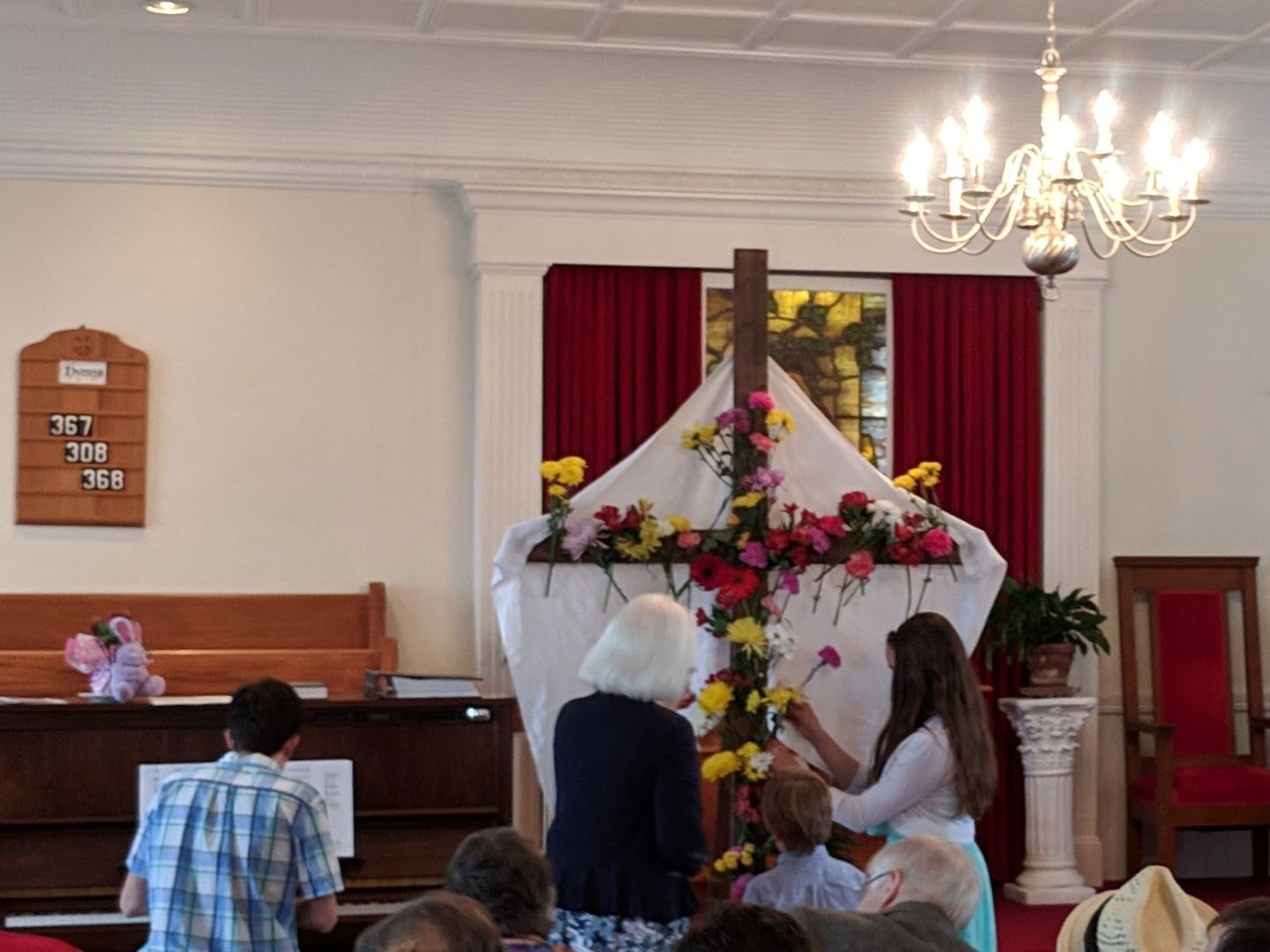 With some help from our church family, the cross was gradually transformed, and the results were glorious.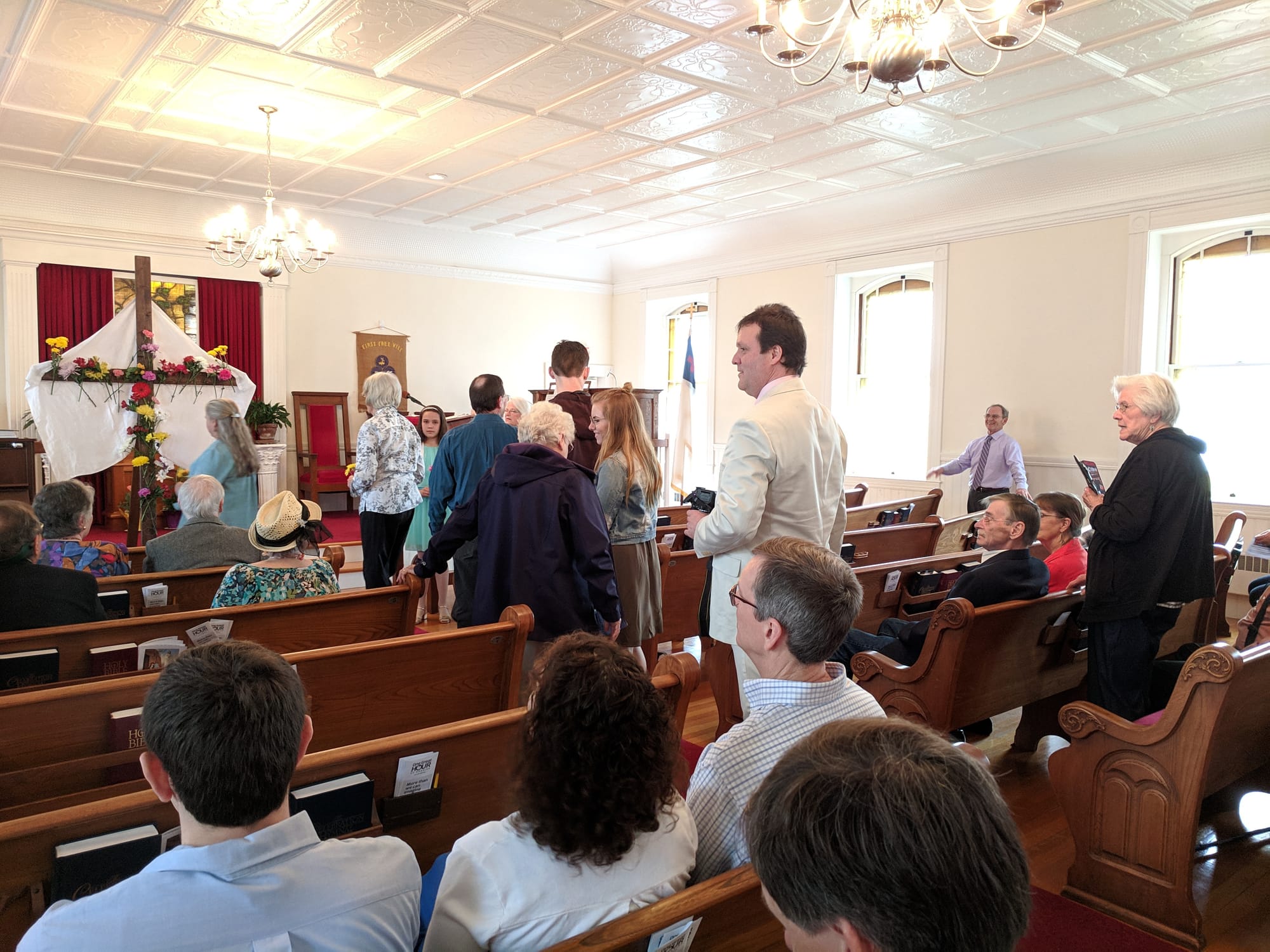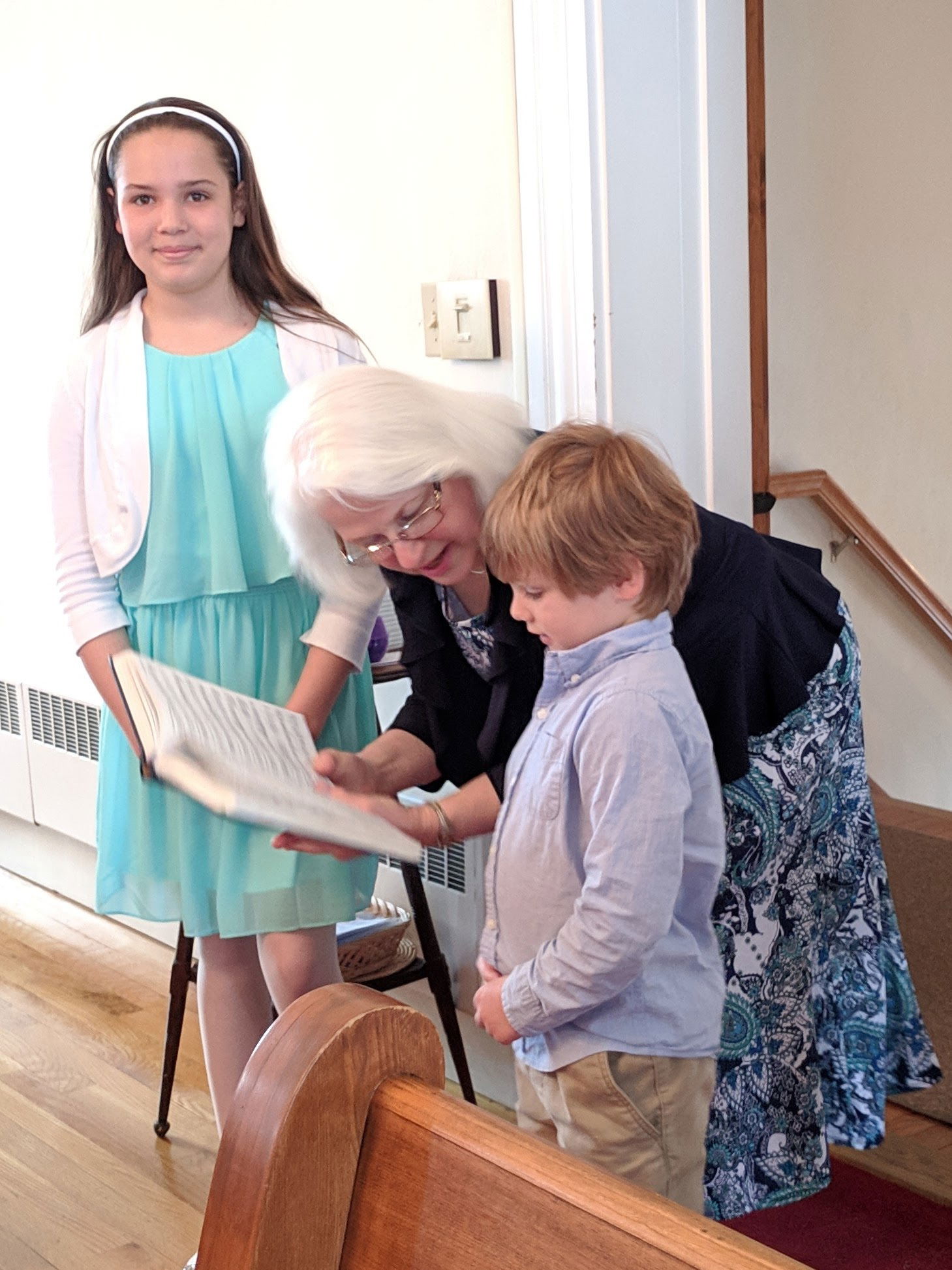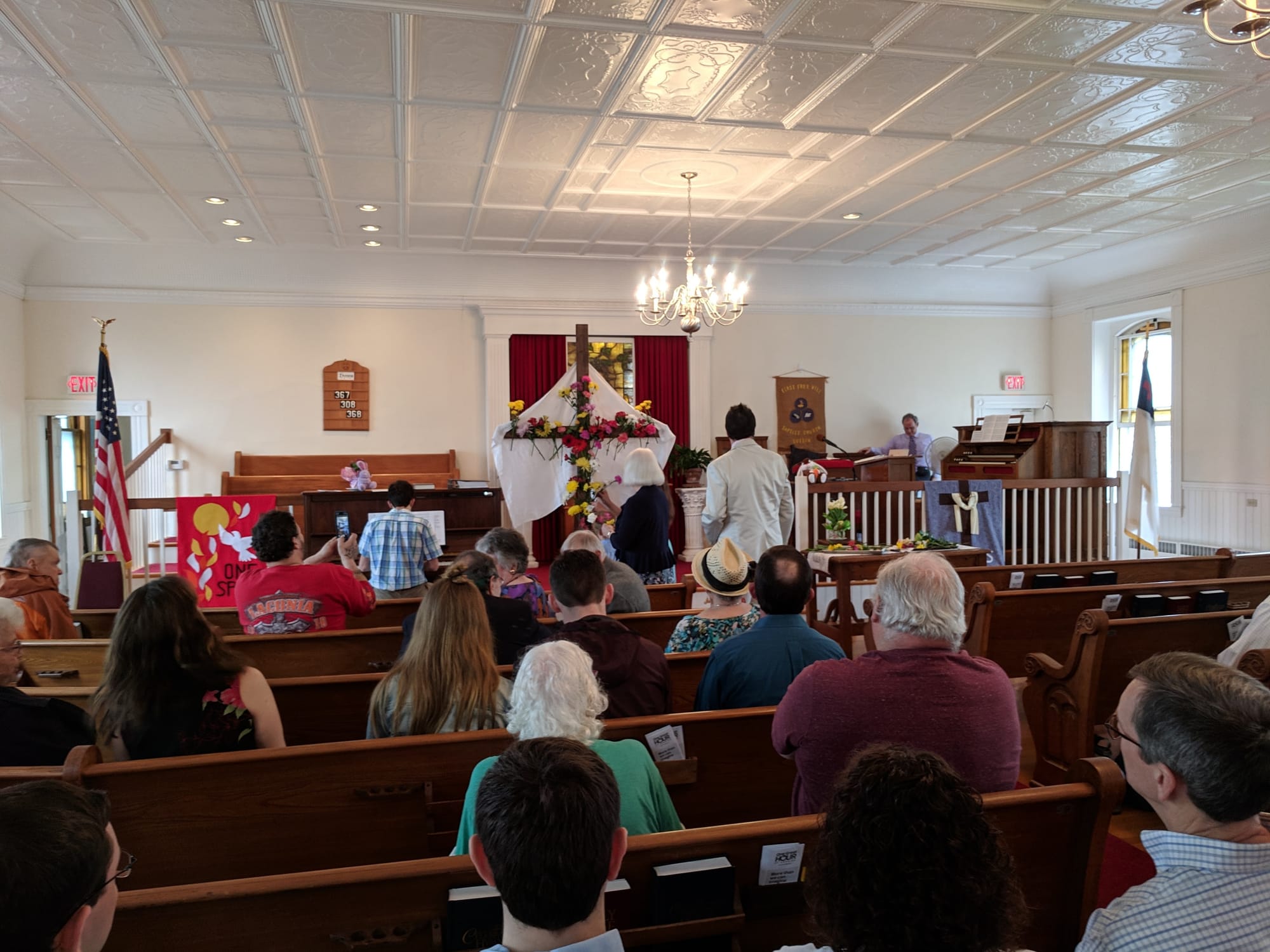 Jesus' resurrection and the renewal of life were celebrated during our worship service, with beautiful Easter flowers as a reminder of his never-ending love.