December 15th was the date for our 2019 Community Caroling at FFWBC. This year was very meaningful thanks to harmonious highlights from our FFWBC pianist Patrick Seward and other talented vocalists from the Kearsarge Regional High School choirs.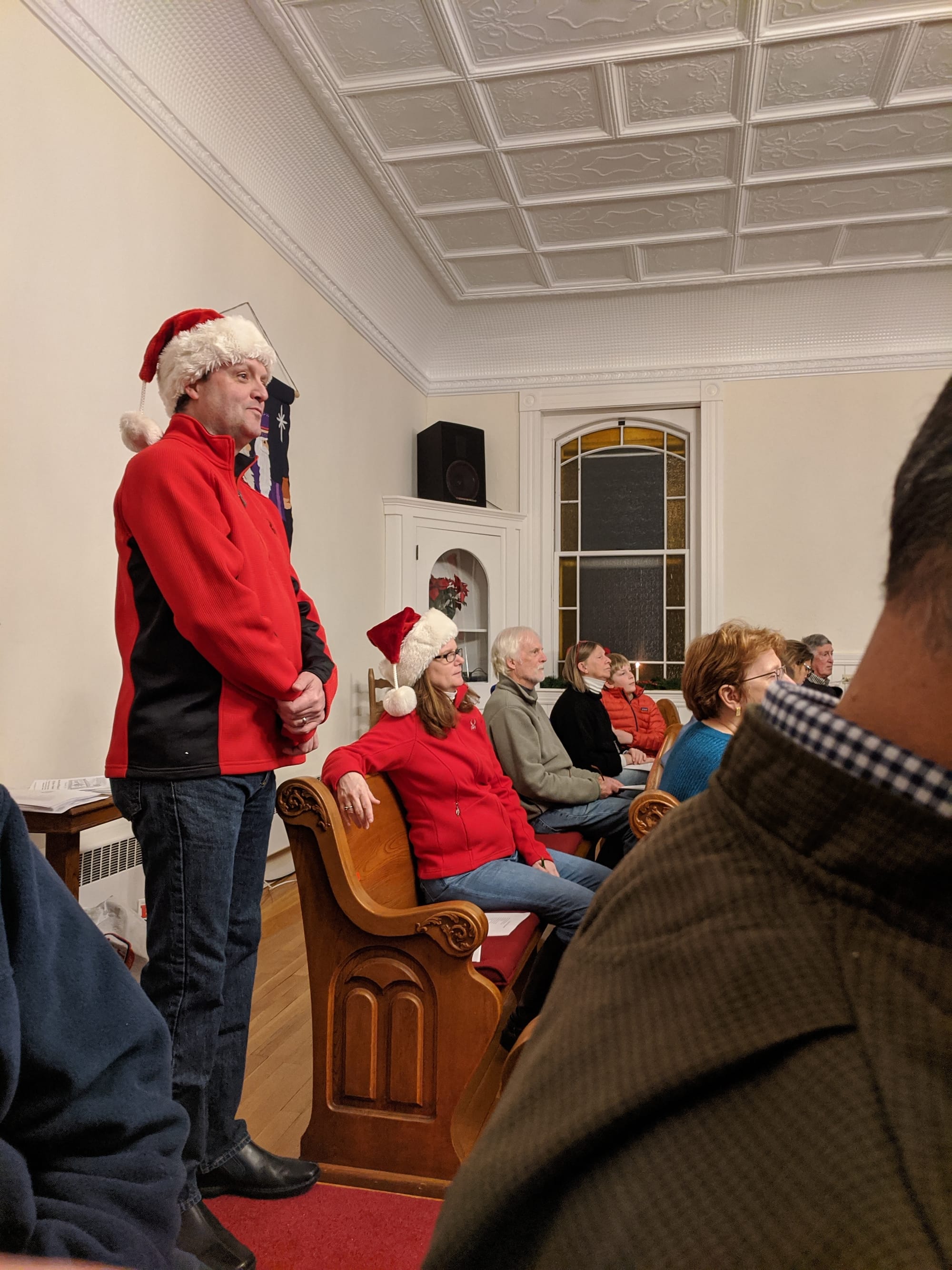 Friends and neighbors joined together, raised their voices in song, and stayed toasty warm, indoors, singing their favorite Christmas Carols. The church, and some of the participants, were dressed in Christmas finery!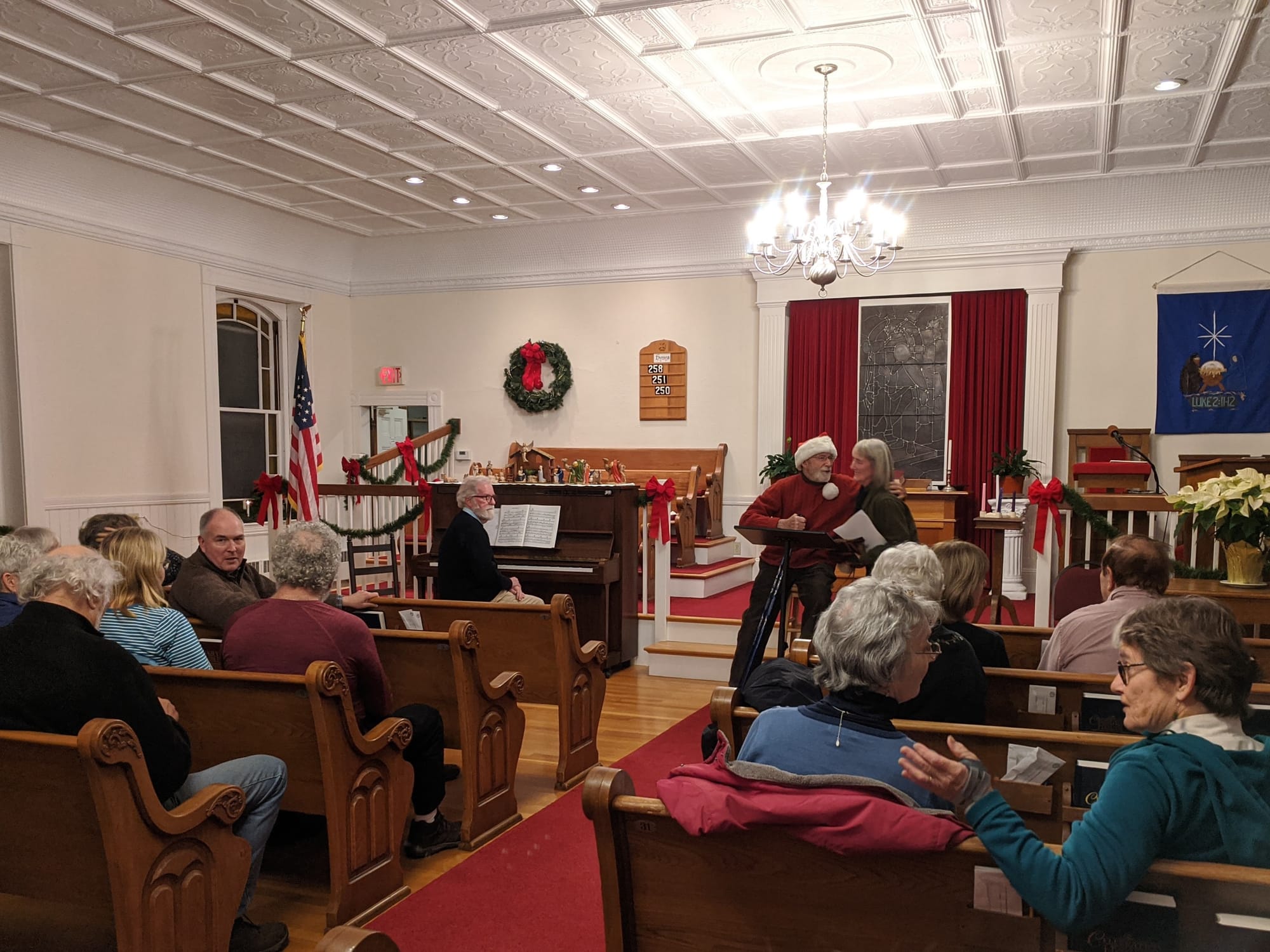 Dick Dutton was our engaging emcee, David Almond, our accomplished accompanist, and the Lowe Sisters' festive songs and dress delighted all in attendance.