April 12, 2020 Easter SundayWorship at 10:30 A.M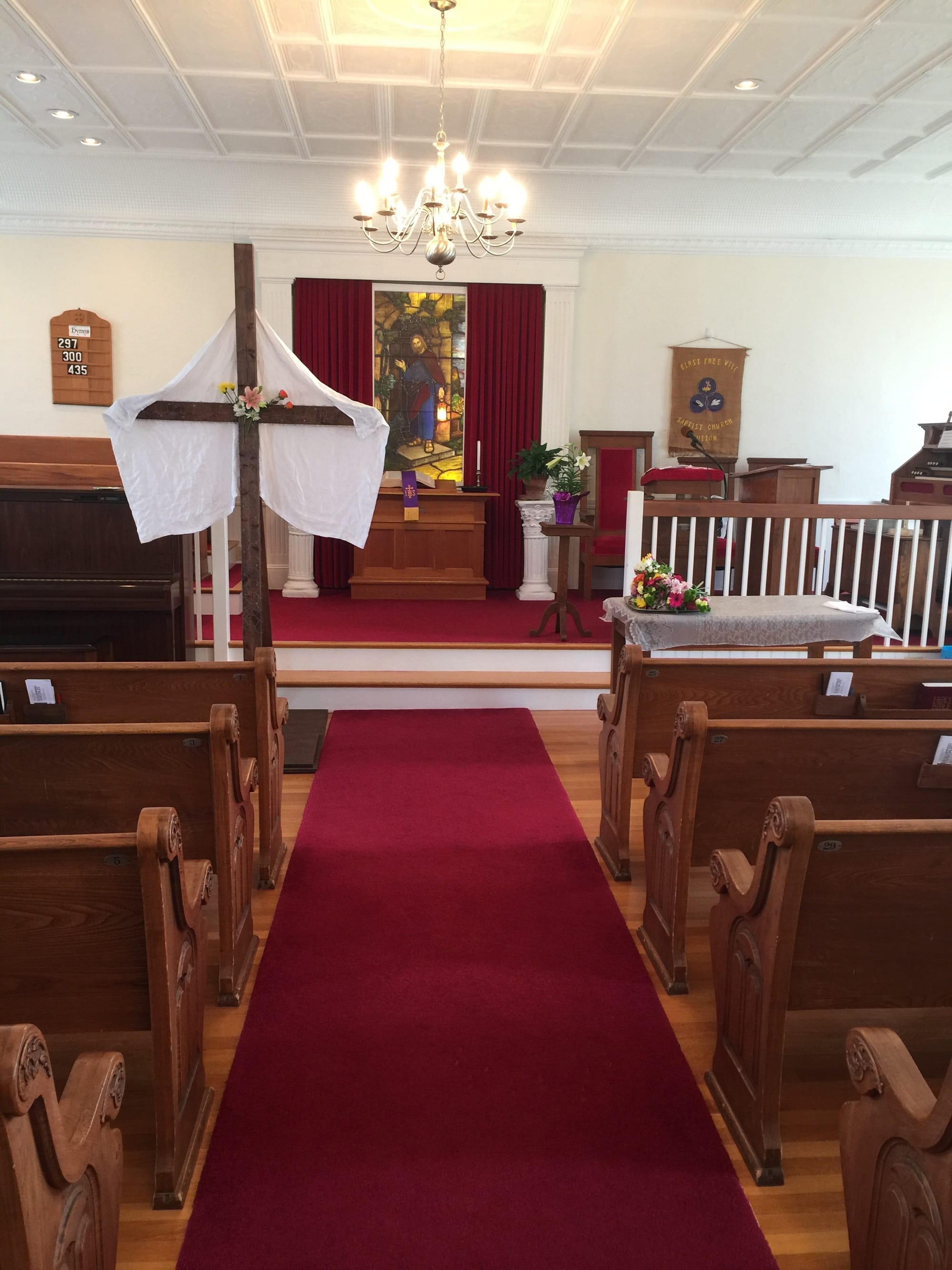 Call to Worship: Opening Hymn - Christ the Lord is Risen Today
(When song finishes, hit the BACK arrow on your browser to return to Church website)
Invocation and Praying of Lord's Prayer
(debts/debtors): Mighty God, in whom we know the power of the resurrection, You stand among us in the shadows of our time. Move through our every sorrow and trial in this life. Uphold us with knowledge of the final morning when, in the glorious presence of You risen Son, we too will share in His resurrection. It is then that we will be redeemed, and restored to the fullness of life. This we pray in faith through Jesus, saying: Our Father who art in heaven ….
Lord's Prayer
Our Father, who art in heaven,
hallowed be thy name.
Thy Kingdom come,
thy will be done,
on earth as it is in heaven.
Give us this day our daily bread.And forgive us our debts,as we forgive our debtors.
And lead us not into temptation,
but deliver us from evil.
For thine is the kingdom, the power, and
the glory forever. Amen
_______________________________________________
Hymn of Worship - Amazing Grace
(When song finishes, hit the BACK arrow on your browser to return to Church website)
_______________________________________________
"Jesus comes to us as one unknown, without a name, as of old, by the lake side. He came to those men and women who knew Him not. He speaks to us in the same way: "Follow me!" He sets us to the tasks that He has for us to fulfill for our time. He commands and to those who obey, Jesus will reveal Himself through the toils, the conflicts, and the sufferings which we shall pass through in His fellowship; and in a great mystery we learn who Jesus is in our own experiences."
HELP JESUS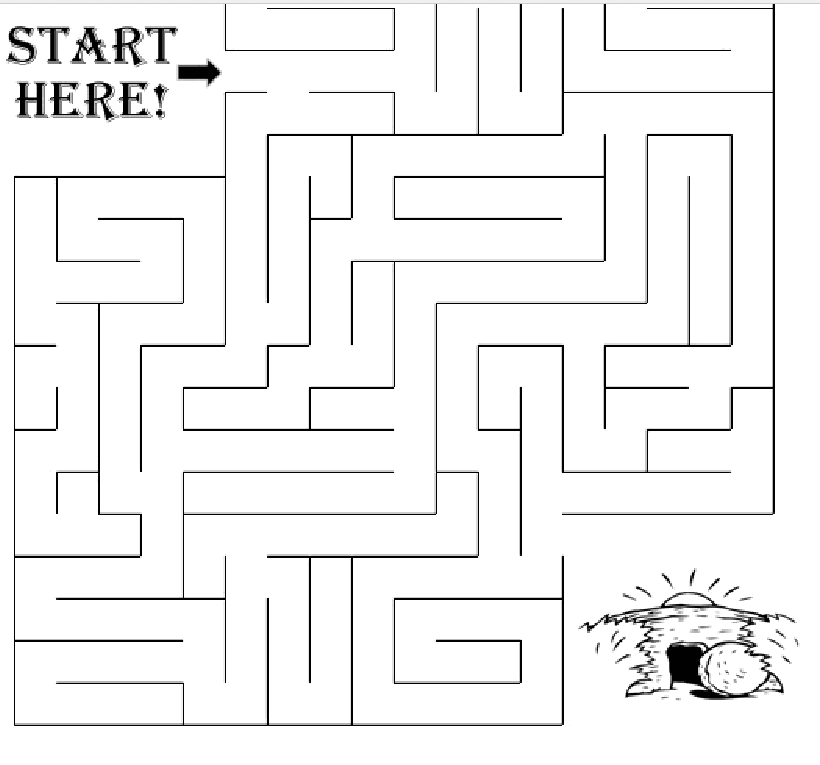 Young Disciples Thought (And Adults as well !!!!)
Now, an empty Easter egg might be disappointing, but an empty tomb is amazing. An angel told the ladies who went to see Jesus that He had risen from the dead and was alive! Well, they were so excited they ran to tell His disciples, and they were talking so fast they could hardly be understood. Do you think we can get that excited about Jesus? Knowing that we have freedom from our sins and new life in Jesus is a lot more exciting than spring time or chicken eggs. We have hope that outlasts the weather, and new life that lasts forever. For us, this holiday is even better than Christmas. Not only was Jesus born, but He lived and died, and came back to life!
This was the culmination of God's big rescue plan for us. He is so great. The news of Easter is so great. How can we help but share it? Let's do that every day. Easter isn't just a day or a season, it's hope in the risen Son and life in Him!
Dear God,
Thank you for saving us
Thank you for your love
We have the hope of Easter
Help us share that with others
Thank you for your son Jesus
In His name we pray, Amen
Scripture Reading: 1 Corinthians 15: 1-10 (NRSV)
15 Now I would remind you, brothers and sisters,[a] of the good news[b] that I proclaimed to you, which you in turn received, in which also you stand, 2 through which also you are being saved, if you hold firmly to the message that I proclaimed to you—unless you have come to believe in vain. 3 For I handed on to you as of first importance what I in turn had received: that Christ died for our sins in accordance with the scriptures, 4 and that he was buried, and that he was raised on the third day in accordance with the scriptures, 5 and that he appeared to Cephas, then to the twelve. 6 Then he appeared to more than five hundred brothers and sisters[c] at one time, most of whom are still alive, though some have died.[d] 7 Then he appeared to James, then to all the apostles. 8 Last of all, as to one untimely born, he appeared also to me. 9 For I am the least of the apostles, unfit to be called an apostle, because I persecuted the church of God. 10 But by the grace of God I am what I am, and his grace toward me has not been in vain. On the contrary, I worked harder than any of them—though it was not I, but the grace of God that is with me.
_____________________________________________
Sermon Palm Sunday April 5, 2020.pdf
SERMON: I AM THE KING
______________________________________________
_______________________________________________
Closing Hymn - When the Roll is Called Up Yonder
(When song finishes, hit the BACK arrow on your browser to return to Church website)

_______________________________________________Benediction Prayer:
Loving Lord, today we remember the veil of darkness transforming to the brightest light. The most dreadful end becoming the most beautiful beginning. We remember with trembling hearts the depths of despair fading to reveal hope everlasting. The curse of death defeated by eternal life. Today we remember with thankfulness your willingness to be pierced for our sins. We sing with abounding joy of your miraculous rise, from death's tomb to resplendent life. Thank you for the promise of heaven and your generous invitation of eternal life for all. Amen.
PRAYER REQUEST CAN BE SENT FROM WEB PAGE