Pillsbury Barn, at beautiful Muster Field Farm in North Sutton, was the setting for our August 25, 2019 worship service.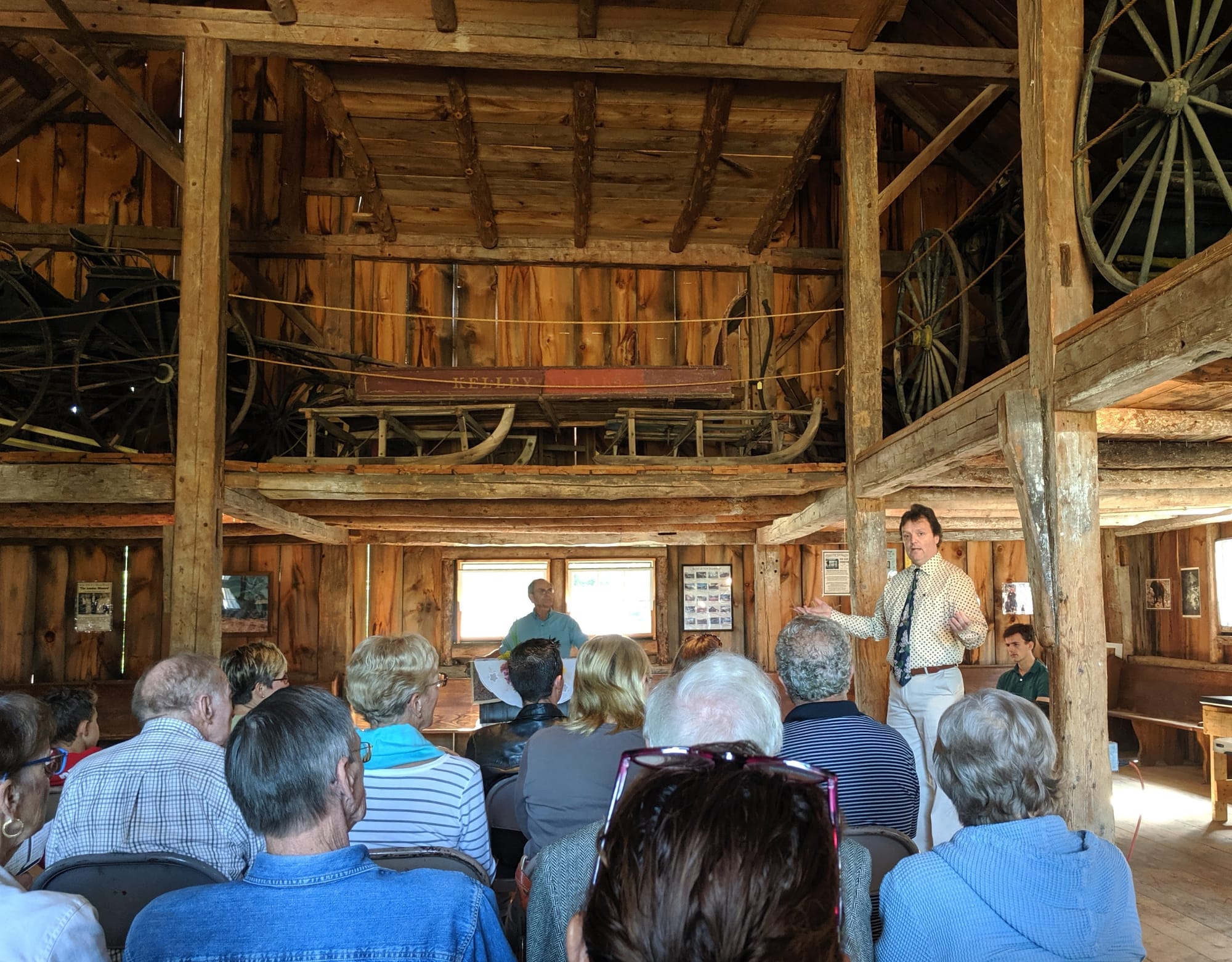 On this fine summer morning, our church family, and some friends, gathered in this regal old barn to hear an inspirational message from Pastor Gary. Deacon Robert Ray welcomed everyone.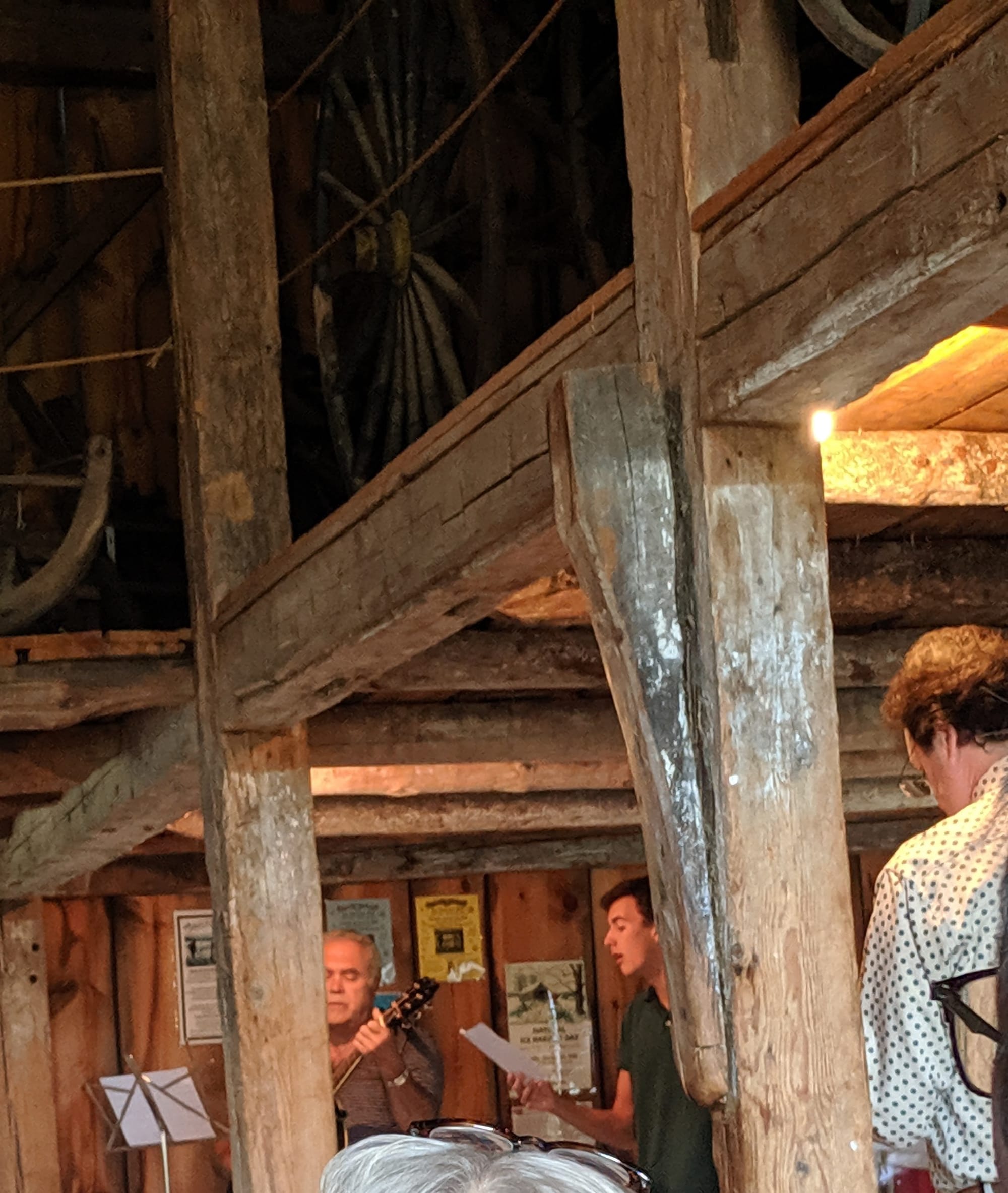 Special music from Mark Fournier and Patrick Seward helped lead us in making the "rafters ring" with songs of praise!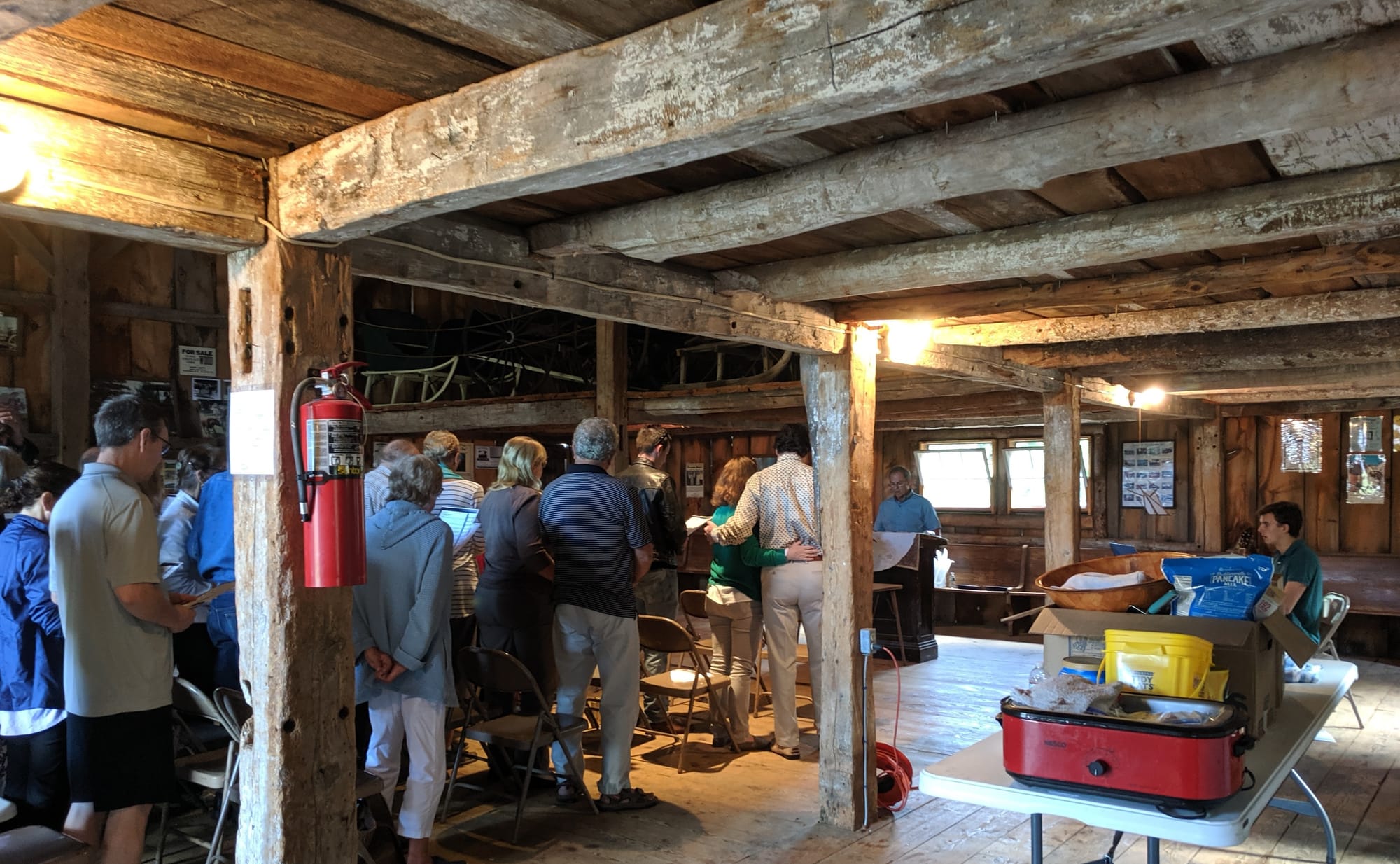 After the service, many of the attendees took the opportunity to enjoy Muster Field Farm's "Farm Days", a renowned event that takes place every year the last weekend of August. The following Sunday, we resumed our regular worship service at the church on the corner in downtown North Sutton.