May 11, 2019 was a productive day at FFWBC when many of us got together to fling the weeds and dead grass OUT, and bring the flowers, the grass seed, and the mulch IN!
The work day was orchestrated through some thoughtful planning by Liz Peterson and Eanne Hahn, and supported by tools, mulch, topsoil, and grass seed, compliments of Mark and Liz Peterson.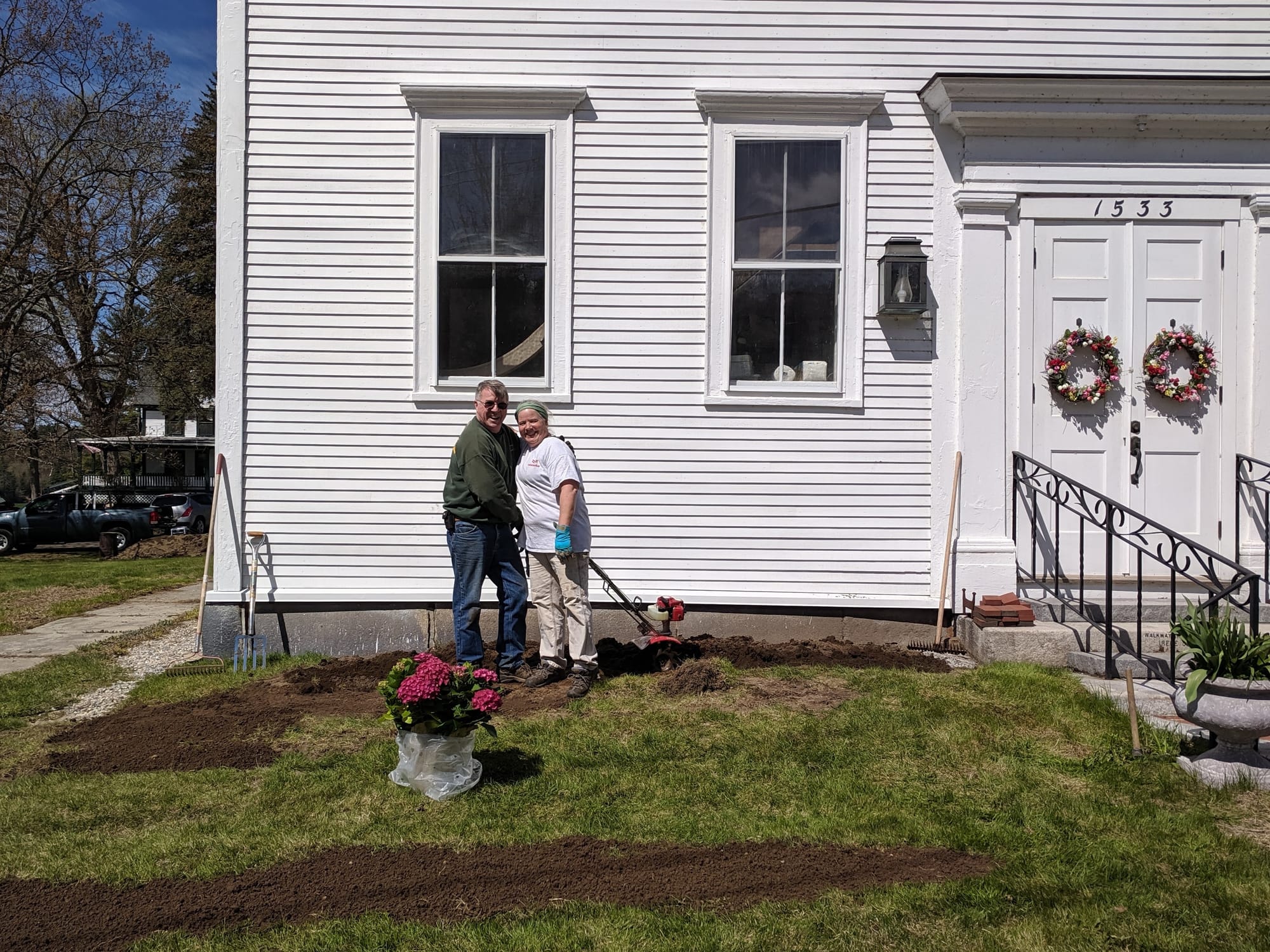 Add to that some perennials from Michelle Fournier's garden, some gorgeous hydrangeas from Eanne, and a lovely spring day, and the stage was set for some hard working people to work together in concert...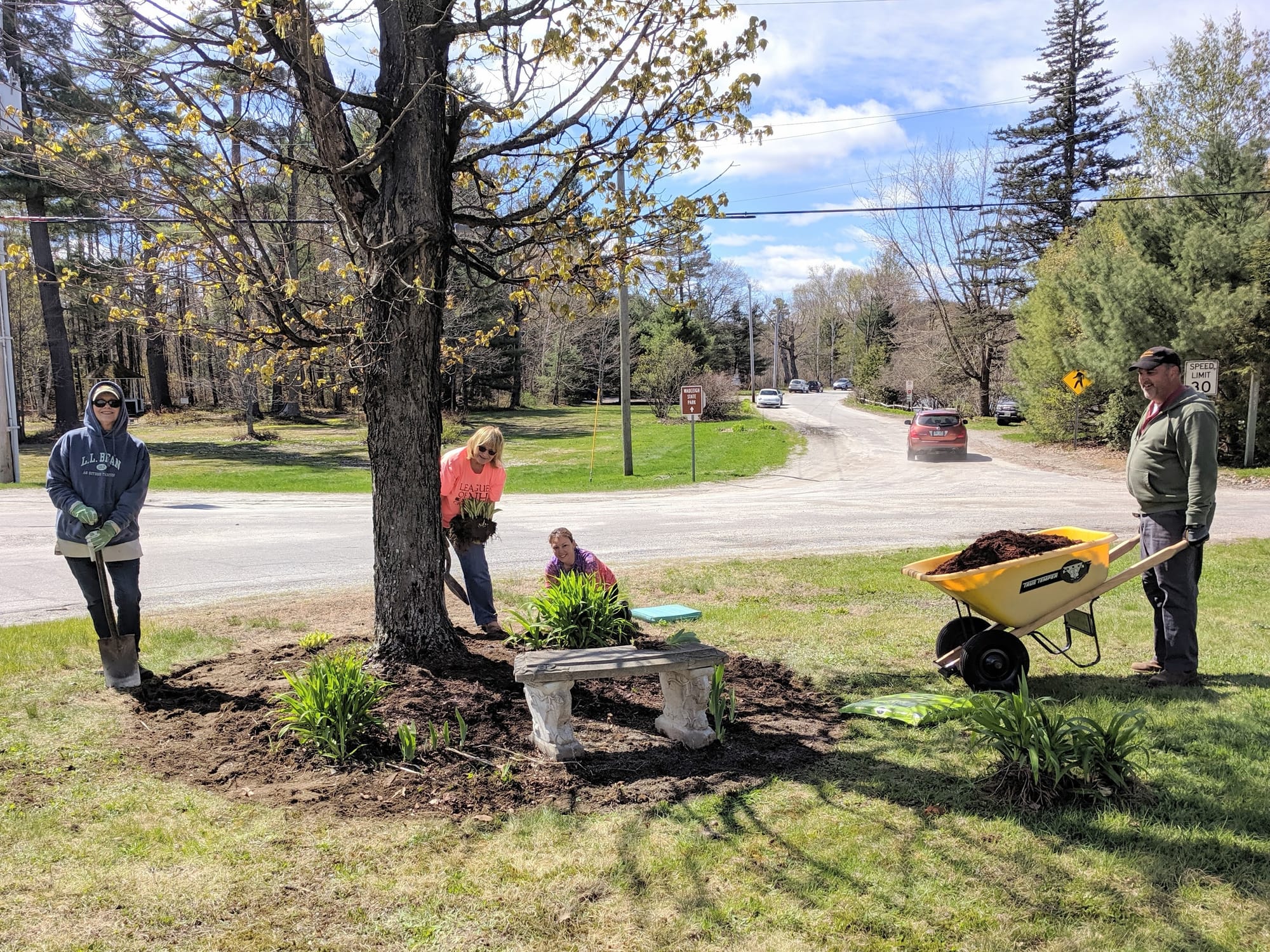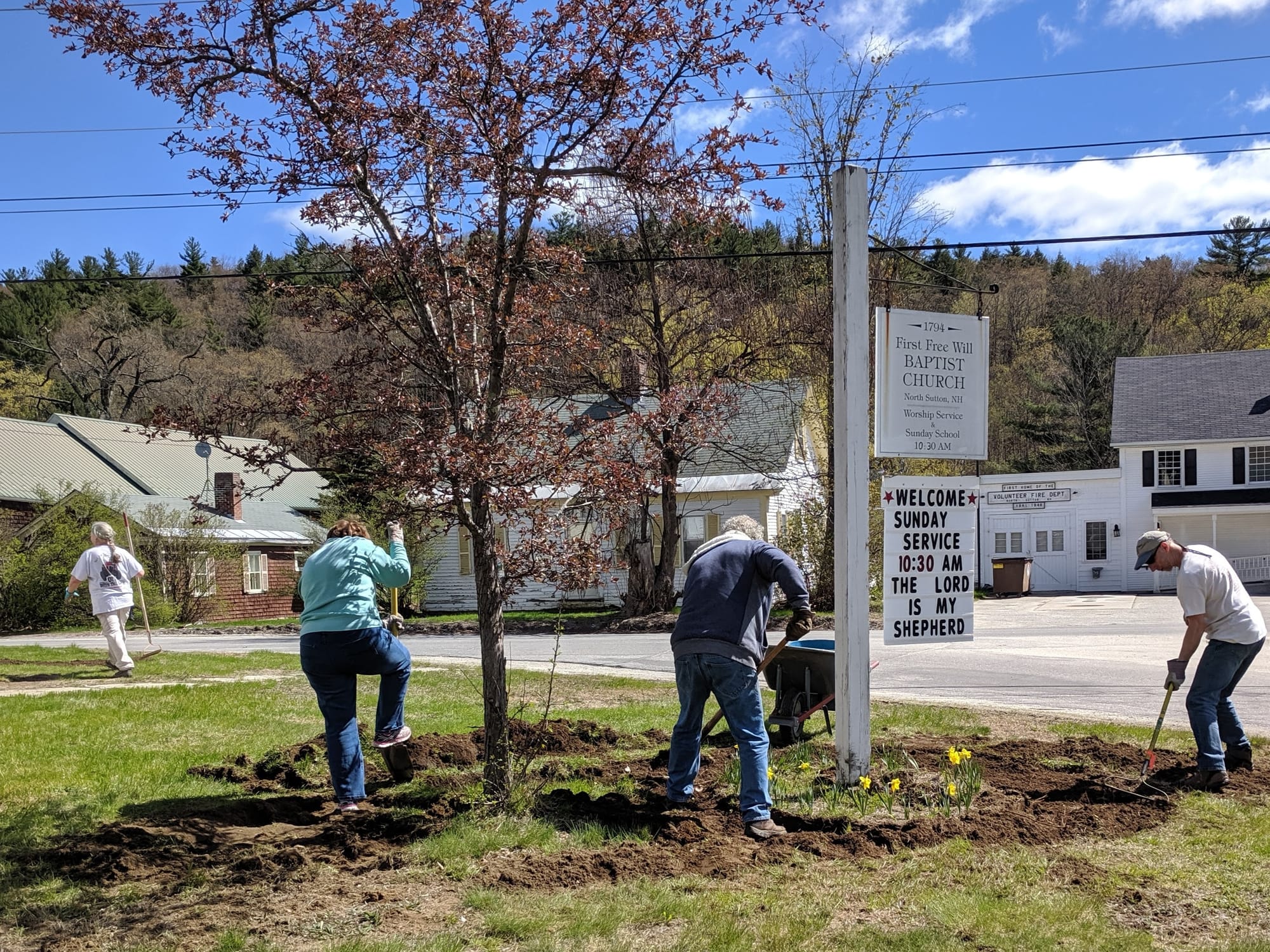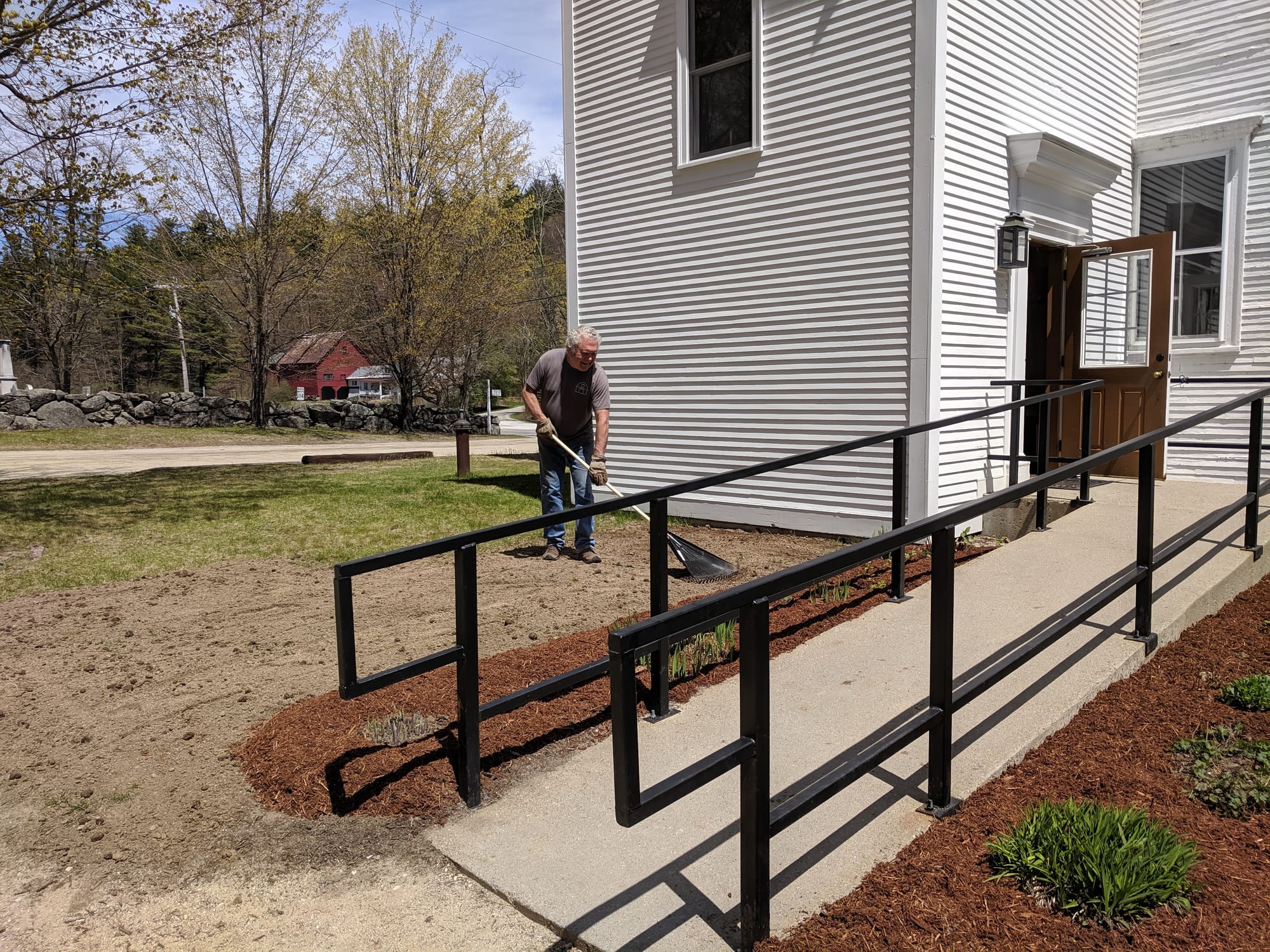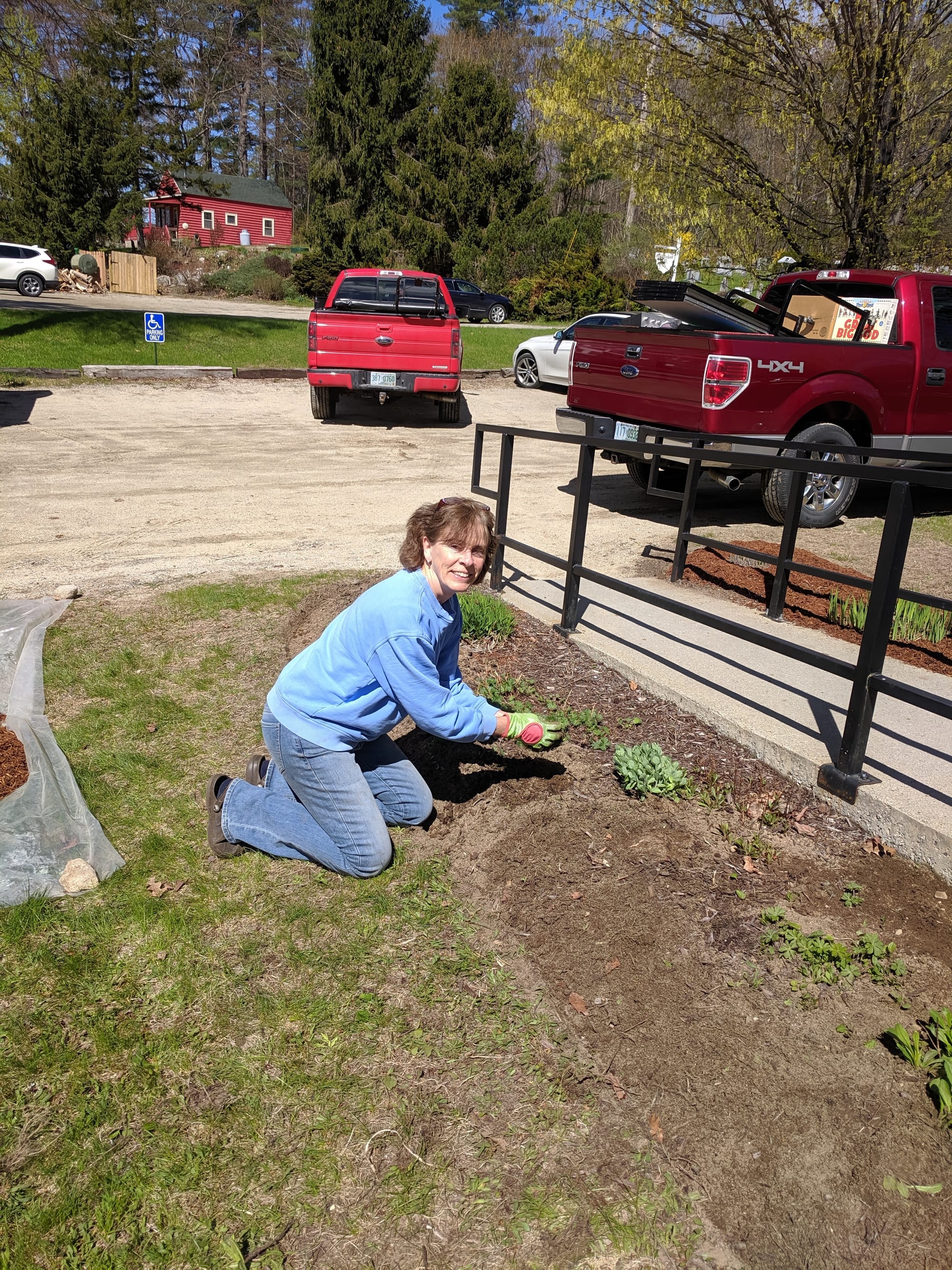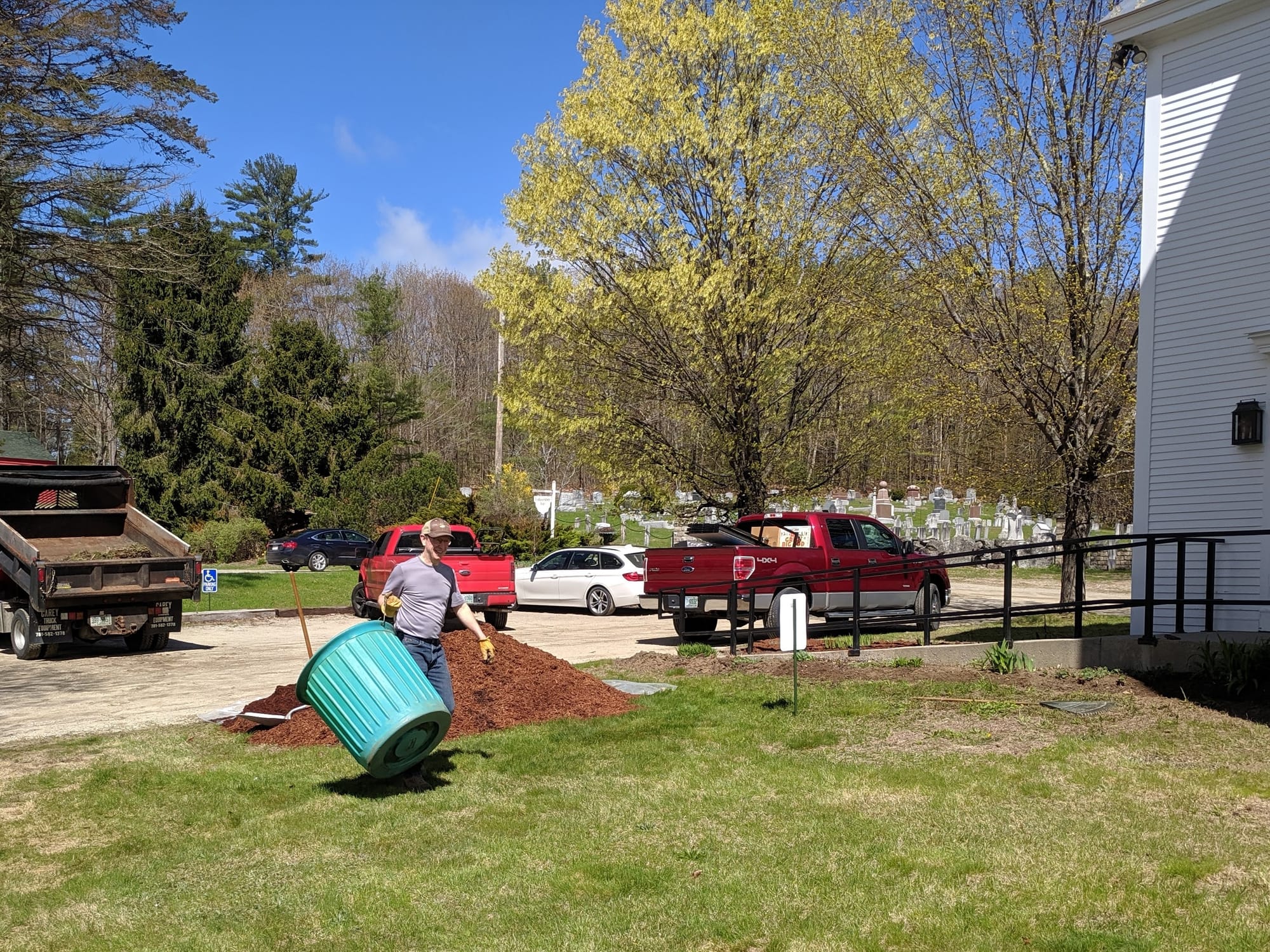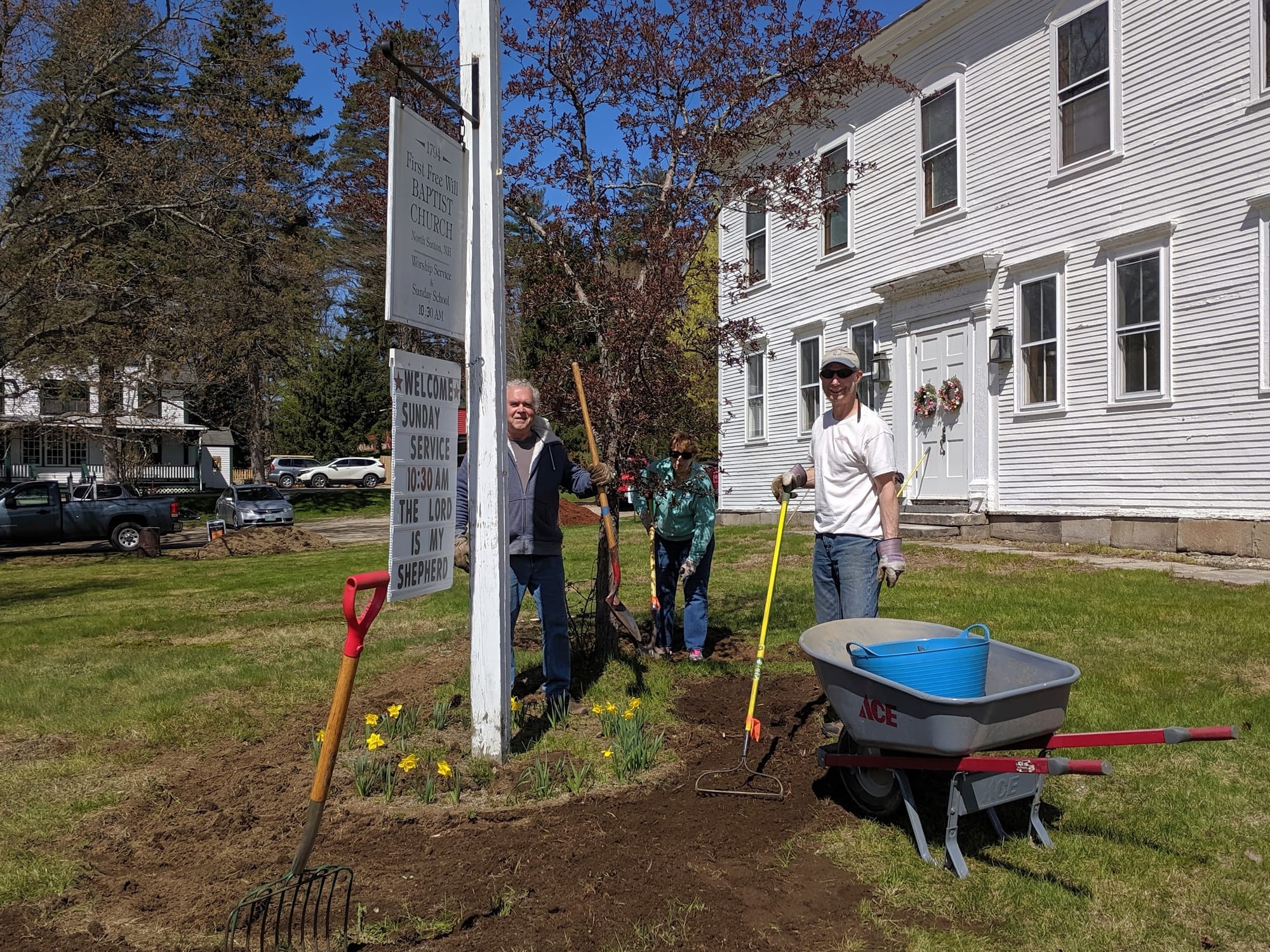 ...with some magnificent results!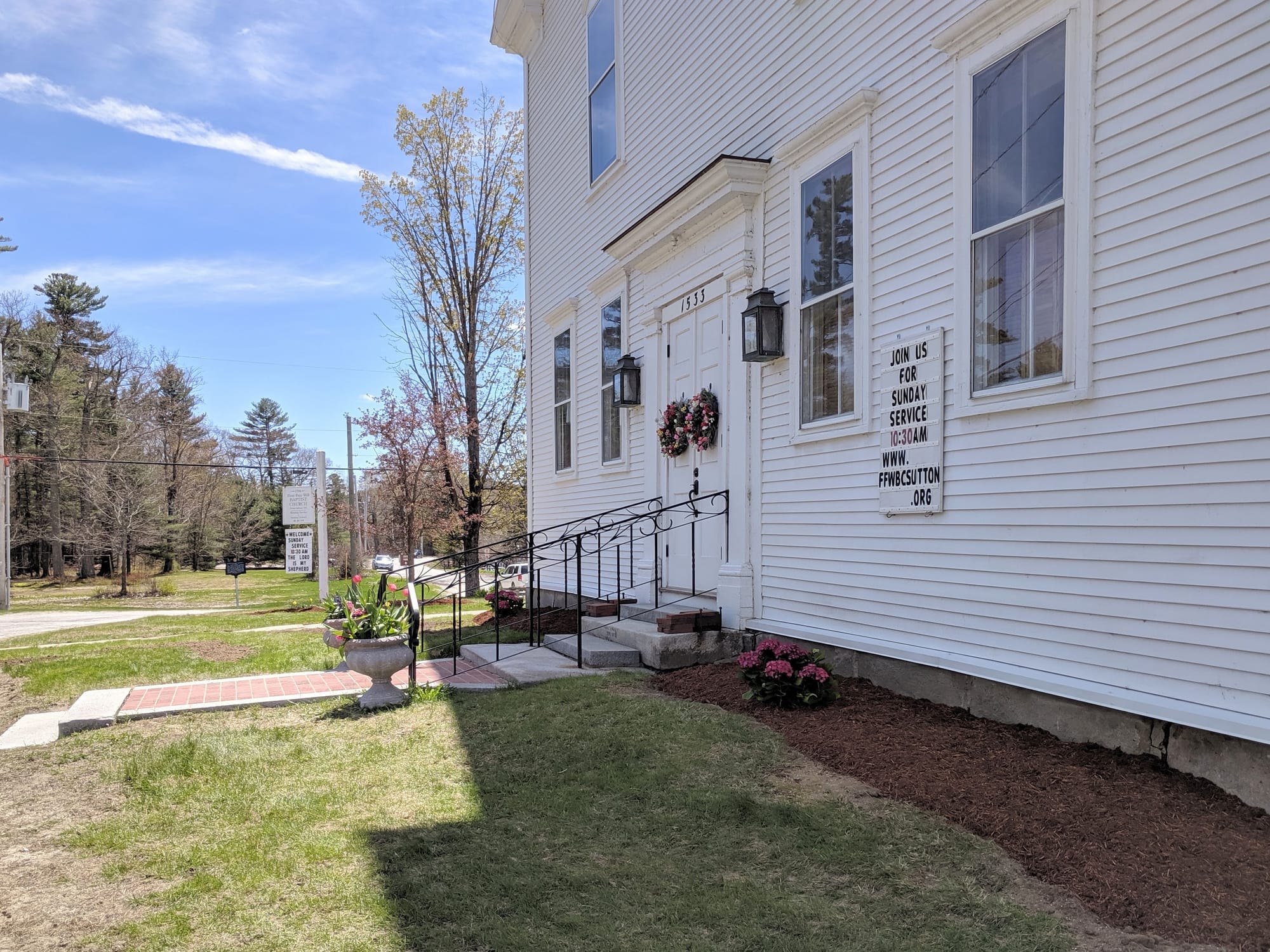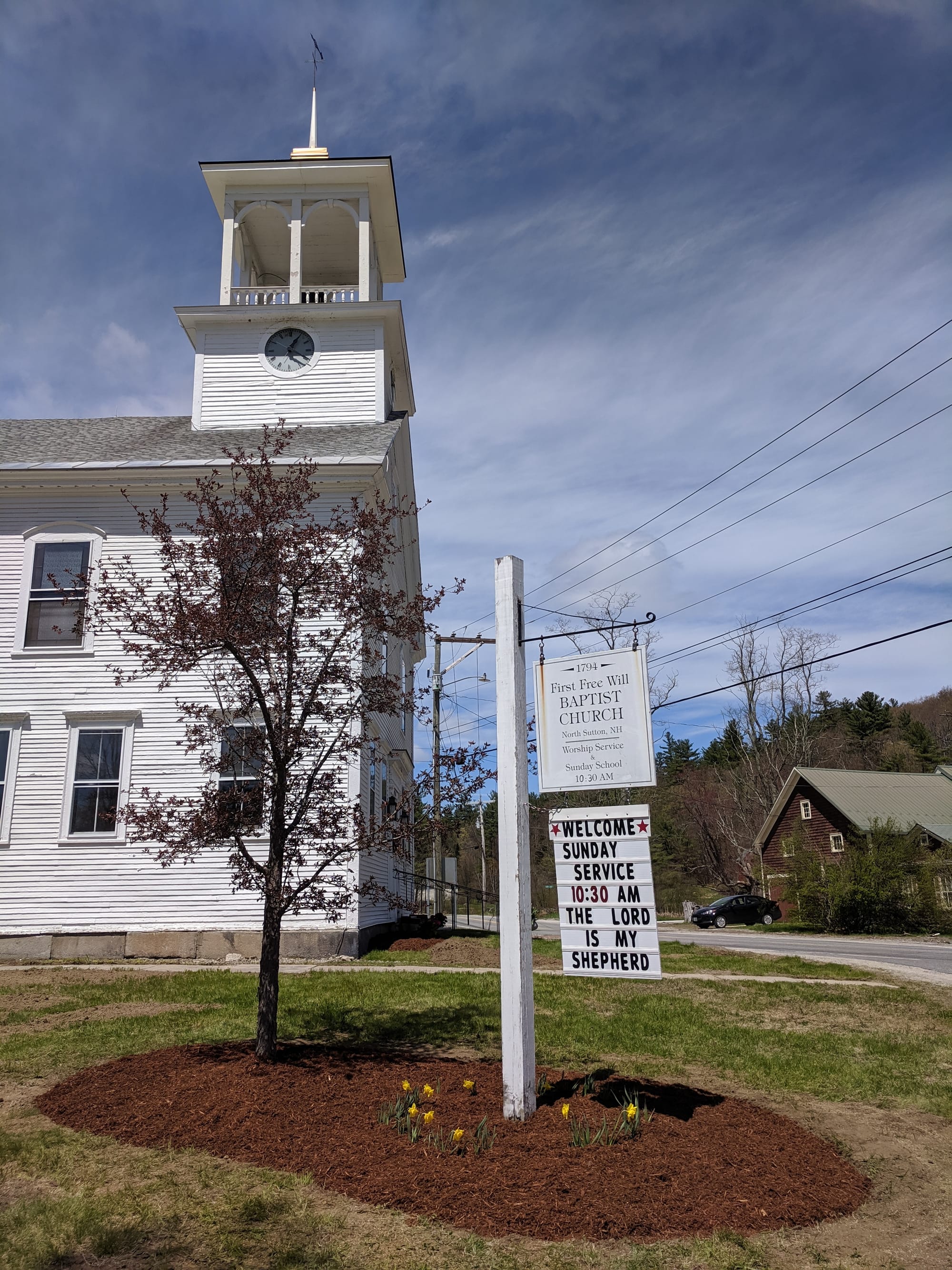 There was also time for some fun and fellowship.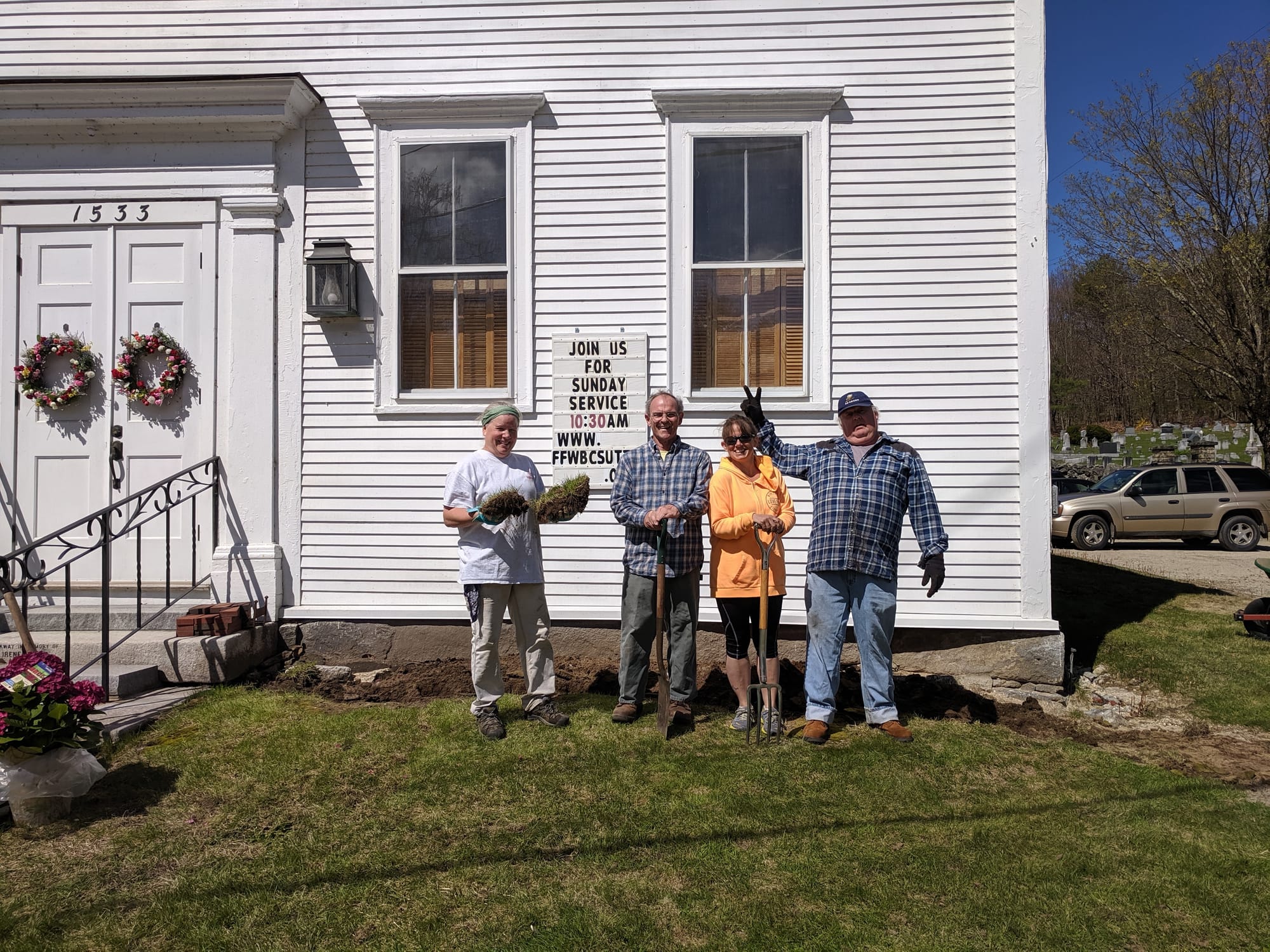 And, while the weeding, planting, seeding, and mulching were going on outdoors, there was some spring flinging going on inside of the church, too, with the intrepid team of Gail Andy, Sandy Nelson, and Robert Ray transforming the chaos of clutter into the ordination of order!